Mini Medical School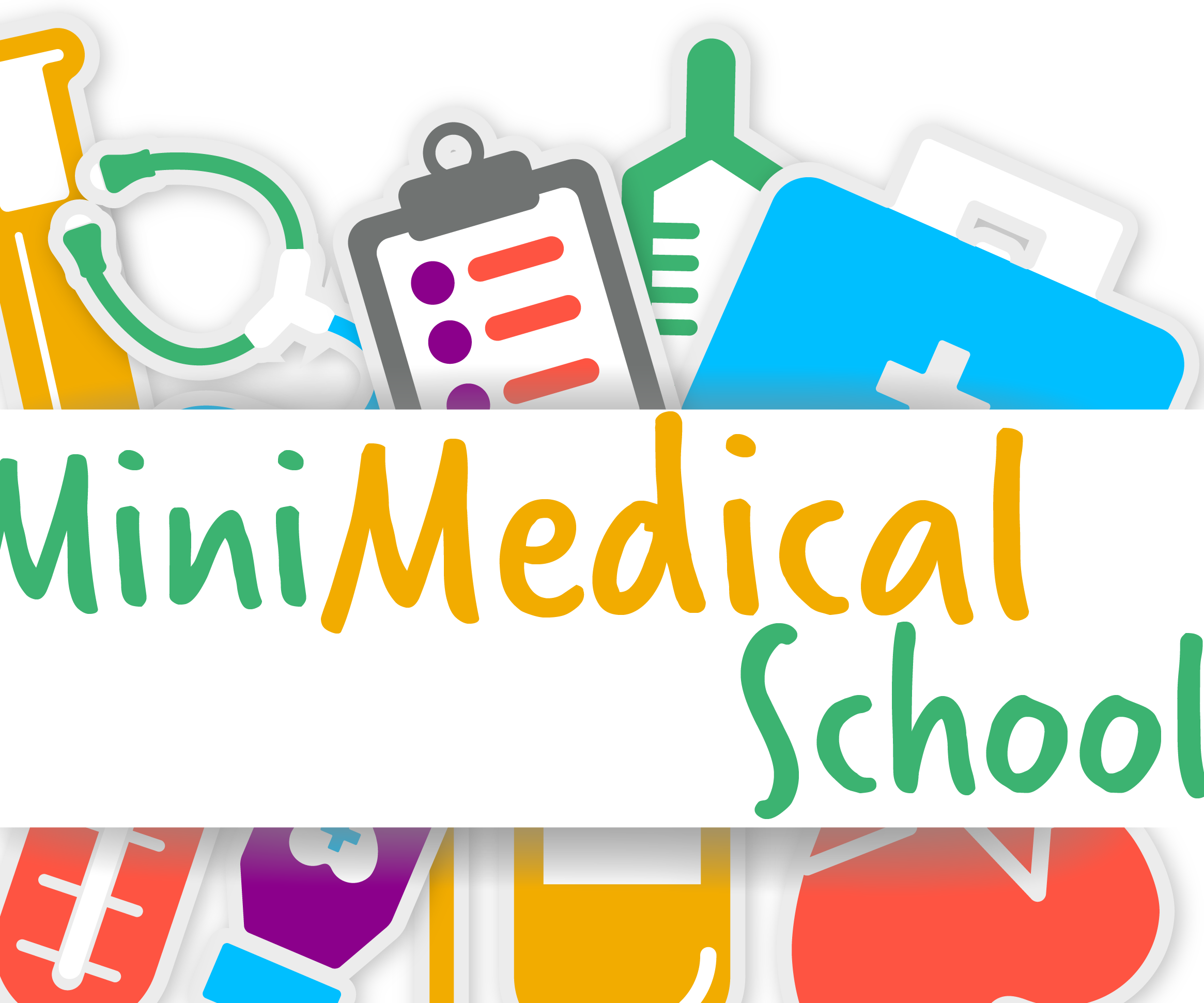 Become a better informed health consumer!

Are you hoping to better understand your doctor? Learn why certain lifestyle choices are harmful or helpful? Find out how and why your body works the way it does.
There is no registration and admission is FREE!! 
All sessions will take place at 5850 College Street, Tupper Link Building in Theatre B, except for the session on the evening of Thursday, November 3rd, 2016 which will take place at the Potter Auditorium.  See details below.  
2016 Dalhousie Mini Medical School Program

October 13th, 2016  from 7:00 - 8:15pm
"Hepatitis" by Dr. Lisa Barrett  
Second Presentation: 8:15 - 9:30pm
"Viral Illnesses" by Dr. Todd Hatchette
_________________________________
October 20th, 2016 from 7:00 - 8:15pm
"EtOH - How Much is Good? by Dr. Kevork Peltekian
Second Presentation: 8:15 - 9:30pm
"Melanoma" by Dr. Peter Green
_________________________________
October 27th, 2016 from 7:00 - 8:15pm
"Wellness in Aging - 80 is the new 60" by Dr. Graeme Bethune
Second Presentation: 8:15 - 9:30pm
"Endoscopy: A Cruise Through the Alimentary Canal" by
Dr. Mohsin Rashid
__________________________________
November 3rd, 2016 from 6:30 - 8:30pm
"Everything You Need to Know about Palliative Care in 2016" by
Dr. David Dupere, Associate Professor, Department of Medicine (Division of Palliative Care)
Please note that for this night only (November 3), Mini Medical School will take place at: The Potter Auditorium, Kenneth C. Rowe Management Building, 6100 University Avenue, Halifax
____________________________________
November 10, 2016 from 7:00 - 8:15pm
"Pancreatic Cancer"  by Dr. Geoffrey Williams
 Second Presentation: 8:15 - 9:30pm
"Headache"  by Dr. Laine Green

_____________________________________
November 17, 2016 from 7:00 - 8:15pm
"Blood Disorders" by Dr. Darrell White
Second Presentation: 8:15pm - 9:30pm
"Choosing Wisely in Canada" by Dr. Constance LeBlanc