Faculty development/resident information sessions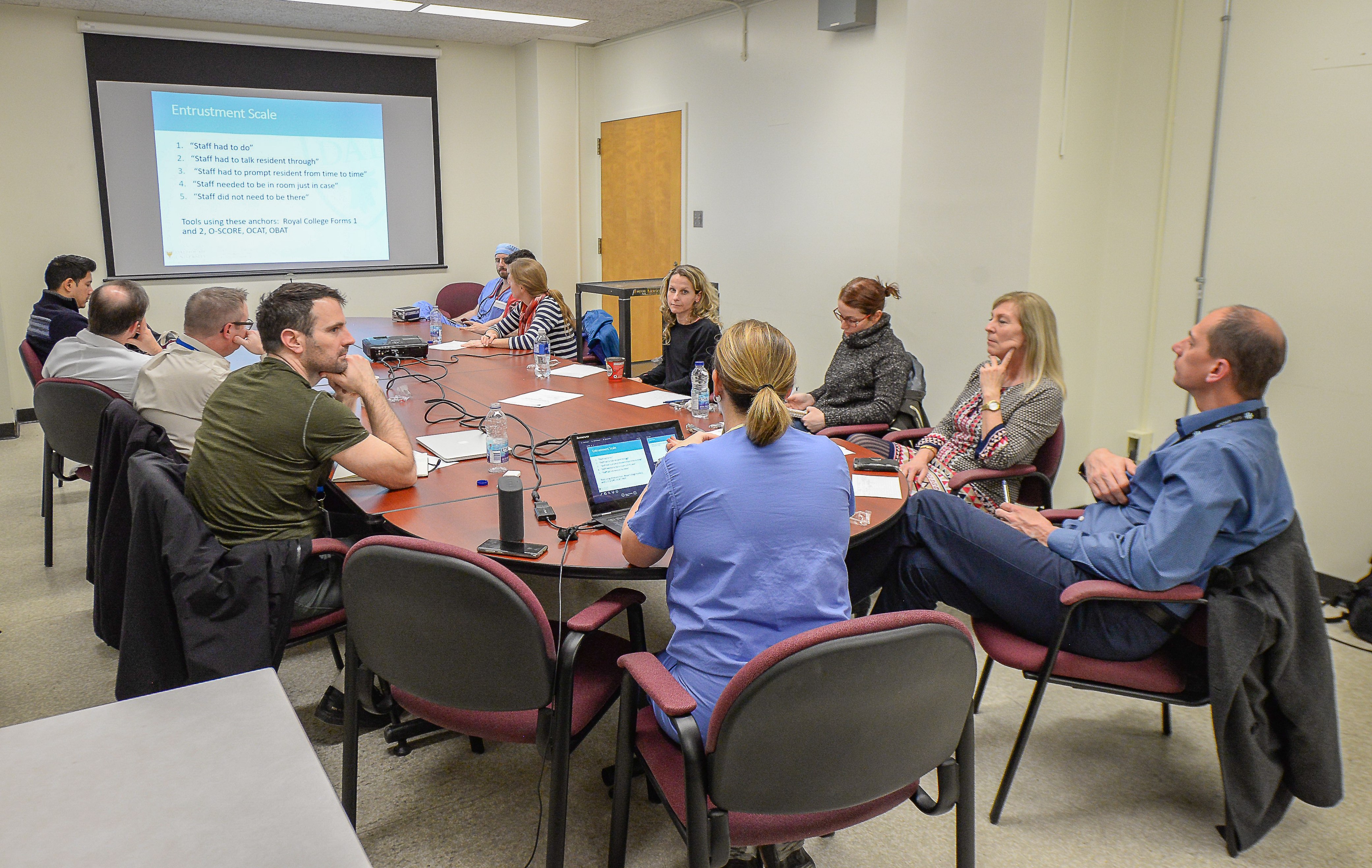 The Postgraduate Medical Education Office coordinates some CBME/Competence By Design orientation sessions—for program directors, faculty members and residents, but most sessions are organized and offered at the program level.
CBD Townhall: Challenges and Innovations
Sunday, October 21st, 2018

Program Directors launching CBD programs in 2017, 2018, 2019 and 2020 are invited to join Jason Frank to take part in a unique opportunity to bring  together early-launching CBD Program Directors for a 90 minute (English) CBD Townhall following ICRE. The goal is to explore common CBD challenges, as well as clever innovations.  Come learn from others who are helping to lead this change, too.
Competence Committee Development and Function
Thursday September 27th, 2018
This online webinar hosted by Dr. Robyn Doucet is part of the FaDev Thursday Seminar Series.
By the end of this session, participants will be able to:
Discuss the role of competence committees in competency-based medical education and programmatic assessment.
Describe the membership of a competence committee in Competence By Design
Discuss the process of making competence committee recommendations.
Competence Committee Workshop PDF-[636kBs]
Date: Tuesday April 3, 2018

Designed for Competence Committee Chairs and Program Administrators this workshop will focus on the development and function of Competence Committees. Topics will be of interest for new and developing committees as well as established committees.
Workshop Materials
Creating a Competence Committee – Robyn Doucet PDF- [911kBs]
Competence Committee Decision Making – Robyn Doucet PDF- [1.53MB]
Bias in Competence Committees – Joan Sargeant PDF- [446kBs]
Royal College Key Lime Podcasts: [138] The Gender Gap in Direct Observation Assessment  
Cognitive Demands and Bias: Challenges Facing Clinical Competency Committees