Faculty Development Leadership Award
In recognition of exceptional inspiration and innovation in faculty development.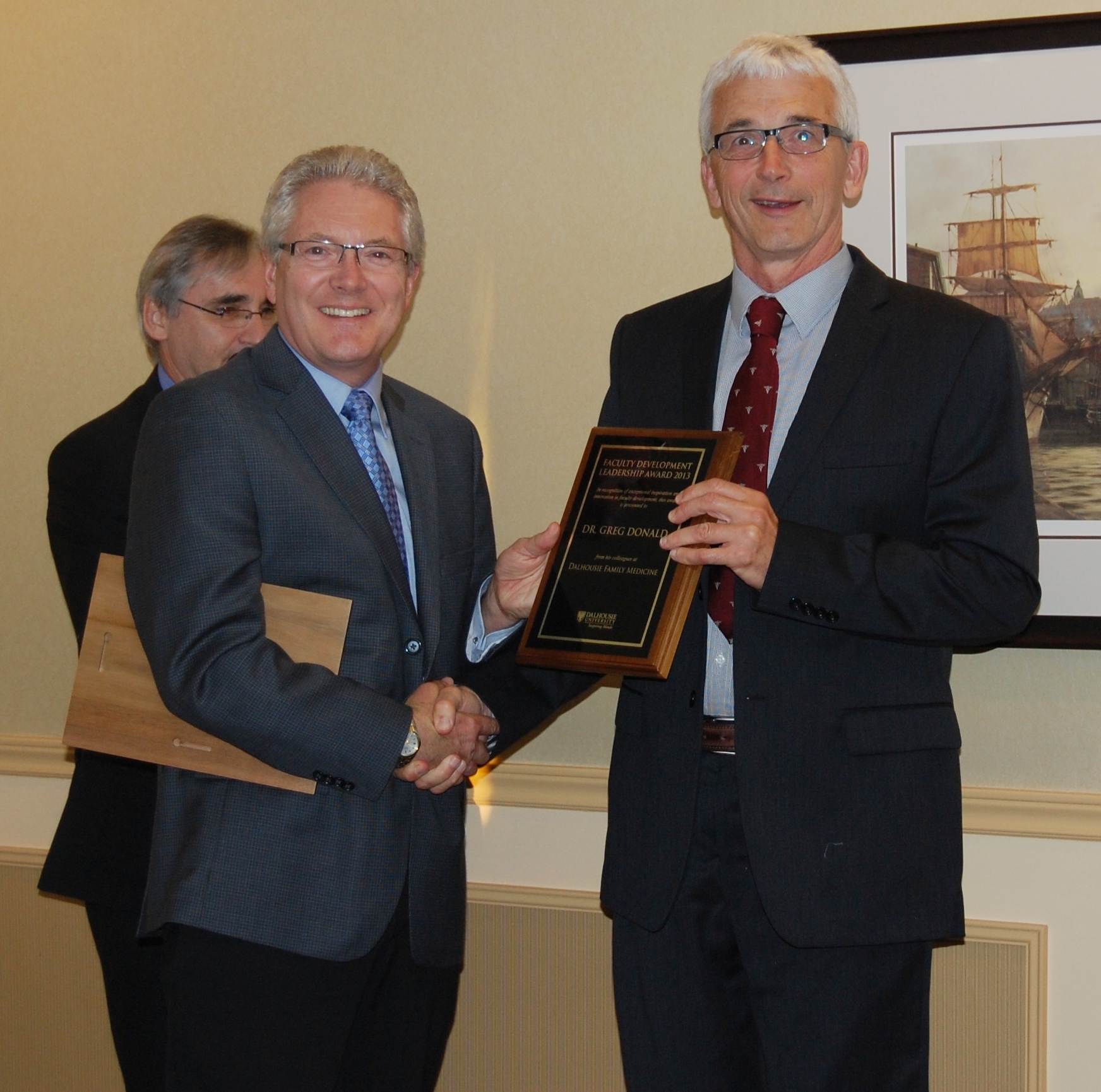 "Family medicine is a wonderful opportunity to be useful in so many different ways. I appreciate the opportunity to combine patient care with a mix of continuity and competency, along with enthusiasm, passion, and fun."
Known to many for his charisma, his wisdom, and for going beyond the call of duty as a family physician, Dr Gregory Donald is recognized for his dedication throughout his distinguished career.
Dr Donald has practised family medicine at the Moncton Medical Clinic for 32 years. His practice has taken him from the ER to the OR, to Labour and Delivery to many of his patients' homes. He is an undergraduate and postgraduate preceptor and lecturer at Dalhousie University, as well as Faculty Development Coordinator at the Northumberland Family Medicine Teaching Unit of the Horizon Health Network. Dr Donald's work is complemented by mixing empathy with humour, continuity with competence. His teaching method focuses the residents on the F-word: How to be firm, fair and fun with patients, and how to finesse your skills and be flexible!
Dr Donald has served on several committees and task forces, including the Medical Advisory Committee of the New Brunswick Extra-Mural Hospital and he was Chair of the Moncton Medical Clinic and the New Brunswick Medical Society. He is also an active member of the CFPC's Section of Teachers.
Born in Charlottetown, PEI, Dr Donald completed his medical education and training at Dalhousie University in 1980. He received his Certification in Family Medicine in 1985 and became Fellow of the College in 2004.