Panel
---
Panelists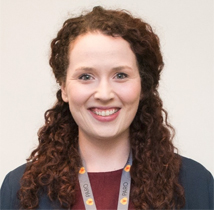 Lindsay Cherpak - Dr. Lindsay Cherpak is a second-year Neuroradiology Fellow at the University of Toronto. She received her medical degree at Dalhousie University and completed her Diagnostic Radiology residency at the University of Ottawa in 2020. While her future practice will encompass the full breadth of Diagnostic Neuroradiology, her current area of interest is the management and treatment of spine pathologies through spine intervention. She has a passion for medical education leadership and multi-level advocacy. Dr. Cherpak is currently a Co-Chief Fellow in her program and serves as the Vice President of the Professional Association of Residents of Ontario (PARO). Her leadership and committee experience spans from local to international platforms throughout her training, notably including past Canadian Association of Radiologists (CAR) board director, chair of the CAR Resident and Fellow Section, and four-term PARO board member.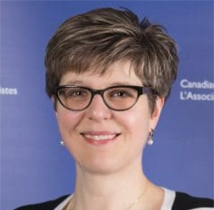 Carolyn Flegg - Dr. Carolyn Flegg is a general diagnostic radiologist and breast imager with Associated Radiologists LLP in Saskatoon, Saskatchewan. She completed medical school at the University of Saskatchewan, followed by residency at Queen's University and an Oncology Imaging Fellowship through McMaster University. She previously served as the Clinical Head for the Department of Medical Imaging of the Saskatoon Health Region and has been the Medical Director of the Breast Health Centre at Saskatoon City Hospital for over 10 years. Dr. Flegg has been on the Canadian Association of Radiologists Board of Directors since 2015 and serves as the CAR Board Meetings Chair since 2017. An advocate for breast health, she is member of the CAR Diagnostic Imaging Referral Guidelines Breast Disease Expert panel, the Canadian Association of Radiologists Mammography Accreditation Program Working Group, and a member of the Saskatchewan Breast Pathway Project, working to ensure all Saskatchewan women have equitable access to person-centered, high quality, safe breast screening and follow-up care.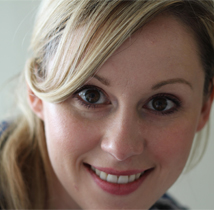 Rebecca Hibbert - Dr. Rebecca Hibbert is an abdominal radiologist at The Ottawa Hospital and Assistant Professor in the Department of Radiology at the University of Ottawa. She completed a fellowship in Cross-sectional Imaging at the Mayo Clinic in Minnesota. Her areas of clinical expertise include non-vascular interventions and non-invasive treatment of liver and kidney tumours with thermal ablation. Dr. Hibbert is passionate about teaching & education. She was Program Director of the University of Ottawa's Diagnostic Radiology Residency Residency Program and co-directed the National Radiology Residency Review course held annually in Ottawa for many years. She developed Canada's first comprehensive simulationtraining curriculum in radiology. Dr. Hibbert is a mentor to many budding radiologists. She strives to increase mentorship and sponsorship opportunities for women in radiology. She strongly believes in and supports actionable change towards improving diversity and inclusion. She is inspired daily by her talented trainees and by her cheerful husband/partner of 25 years and three radiant children, ages 3, 5, and 7.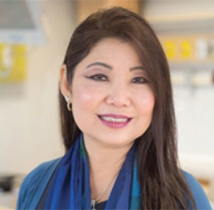 Andrea Lum - Dr. Andrea Lum has been a clinical academic physician leader for more than two decades. She began her radiologist career at the University of Ottawa (1989) and was recruited to Western University in 2000, has served as Program Director Diagnostic Radiology Residency (2001), Chair Department of Medical Imaging 2008 and became the first City-wide Chief of Diagnostic Radiology. She merged the departments of Radiology & Nuclear Medicine becoming the first Chair & City Wide Chief of Medical Imaging and during that time also took on the role as Chair Medical Advisory Committee (MAC)/Director of Quality Medical Care at London Health Sciences Centre (LHSC). She was appointed Vice Dean Clinical Faculty Affairs on January 1, 2020 for a five-year term at Schulich School of Medicine & Dentistry, Western University, a role which is enabling her to lead and develop Faculty Experience including Faculty Wellbeing and Professional Affairs. She was awarded the CAR Gold Medal and became a Fellow of the CAR in 2021.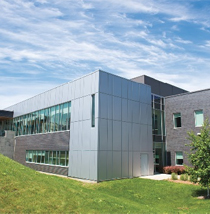 Sonya Sagredo - Dr. Sonya Sagredo has been a community radiologist for 18 years balancing hospital, private clinic and locum work. She was Chief of Radiology at Cite de la Sante Laval from 2017 until 2021 and leads scheduling at the executive committee of the Conseil des médecins, dentistes et pharmaciens du Québec. She has 3 children (ages 7, 11 and 22), a physician spouse and a new puppy!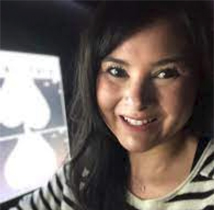 Charlotte Yong-Hing - Dr. Charlotte Yong-Hing is a diagnostic radiologist, medical director of Breast Imaging at BC Cancer, clinical assistant professor of Radiology at UBC's Faculty of Medicine, president elect of the BC Radiological Society and president elect of the Canadian Society of Breast Imaging. She is an advocate for inclusivity and diversity in radiology. She founded Canadian Radiology Women, a community of female radiologists and radiologists-in-training, to foster community, mentorship, leadership and diversity to improve patient care. Dr. Yong-Hing has worked with provincial and national leaders to formalize a national strategy to encourage and support diversity in radiology. She has helped create a national community of women radiologists. Her research has brought the radiology gender gap to light and has provided practical strategies for associations and departments to implement in order to improve diversity and, ultimately, improve the lives of patients across the country
Moderator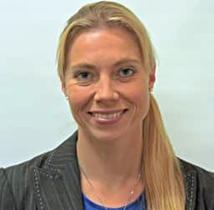 Ania Kielar - Dr. Ania Kielar is a radiologist at the University of Toronto, Joint Department of Medical Imaging. She completed medical school and residency at the University of Ottawa and her fellowship in abdominal imaging at the University of Michigan, in Ann Arbor, USA.  A future president of the Canadian Association of Radiologists, she is currently serving as CAR treasurer.  She is associate editor for Abdominal Radiology Journal and on the board of the CAR Journal.  She is a member of the LI-RADS version 2021 Writing and Lexicon Group and involved in many committees for the Society of Abdominal Radiology, American Roentgen Ray Society, and RSNA.  Her areas of research interest including standardization in radiology and error reduction.  In her free time, she enjoys cycling, skiing and adventure travels with her husband and 2 year old. 
---
Instigator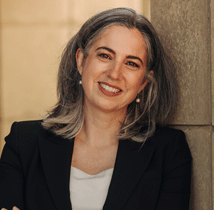 Daria Manos - Dr. Daria Manos is a professor in the Department of Diagnostic Radiology at Dalhousie University where she serves as the Head of Thoracic Radiology and the Associate Chair for Education.  After a radiology residency at Dalhousie University, she completed a fellowship in thoracic radiology in Vancouver.  She is the President of the Canadian Society of Thoracic Radiology.