Government of Canada supports healthy future for Canadian seniors
»
Go to news main
Government of Canada supports healthy future for Canadian seniors
Posted by Jennifer Lewandowski with files from the Canadian Institutes of Health Research on April 10, 2019
More and more Canadians are reaching old age and Canada's population as a whole is aging. By 2031, an estimated one in four Canadians will be aged 65 or older. This population shift includes a boom in the number of Canadians aged 85 or older – particularly, centenarians.
Foreseeing this demographic change, CIHR has supported the Canadian Longitudinal Study on Aging (CLSA) since 2009. The CLSA is a national research platform, involving more than 50,000 Canadians, which is collecting data with the goal of identifying the determinants of healthy aging.
The Honourable Ginette Petitpas Taylor, Minister of Health, and the Honourable Filomena Tassi, Minister of Seniors, today announced funding of $1.2 million for 17 projects to be led by researchers across the country.
"We're committed to helping Canadians be as healthy, active, and productive as possible throughout their lives," said The Honourable Ginette Petitpas Taylor. "By investing in research, we're seeking to improve the health of all Canadians – from newborns to seniors."
"In Budget 2019, we made significant new investments to improve the lives of Canadian seniors," added The Honourable Filomena Tassi. "This research will produce valuable information that will help me in my role to better understand and respond to the needs of seniors in Canada."
Using the CLSA platform, these researchers will seek to better understand various factors related to health and aging and create knowledge that will guide program and policy development to support healthy aging.
The projects include the following examples:
Dr. Susan Kirkland at Dalhousie University will use machine learning to develop health aging phenotypes and personas.
Dr. Teresa Lui-Ambrose at the University of British Columbia will study the impact of increased activity, reduced sitting, and good quality sleep on cognition.
Dr. Chris Verschoor at McMaster University will identify biomarkers for healthy aging in older adults.
Dr. Daiva Nielsen at McGill University will investigate the roles of genetics, social, emotional and environmental factors as determinants of nutrition and cardio-metabolic health in older adults.
Funding for the projects comes from the Canadian Institutes of Health Research, the Canadian Space Agency, and Quebec Network for Research on Aging.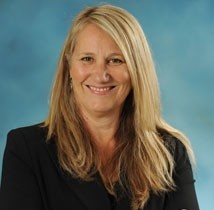 That's good news for Dalhousie Medical School's Dr. Susan Kirkland, Professor and Head of the Department of Community Health and Epidemiology, who was recently awarded a CIHR Catalyst Grant for the Analysis of Data from the Canadian Longitudinal Study on Aging (CLSA).  
Dr. Kirkland's academic leadership, research profile and scholarly work is impressive both nationally and internationally. Her research lies in the areas of chronic diseases and aging, and she is particularly interested in understanding the interplay of social, physical, and genetic factors that lead to individual differences in the way people age and develop chronic conditions.
As one of the three principal investigators leading the Canadian Longitudinal Study on Aging, Dr. Kirkland's determination, fortitude and insightful thinking are evidenced in her collaborative and productive approach. This landmark study will provide positive benefits in the lives of Canadians and the world at large and influence interdisciplinary research in the field of aging for decades to come.
In addition to the CLSA, Dr. Kirkland is the Director of the Atlantic Interdisciplinary Research Network (AIRN), and she continues to apply for and receive funding from multiple agencies, mentor students and contribute positive impacts to the larger academic community in various roles.