Grad Profiles: Making a difference in their chosen pursuits
News
»
Go to news main
Grad Profiles: Making a difference in their chosen pursuits
Posted by Jason Bremner on May 22, 2019
Convocation is a special time of year at Dalhousie Medical School; the culmination of so many journeys and experiences, a celebration of both time spent on campus and exciting new chapters set to begin.
This year, 119 medical degrees will be awarded to the graduating class of 2019. Here are the stories of just a few of them:
Driving the wheels of change: Advocating for students, diversity and inclusion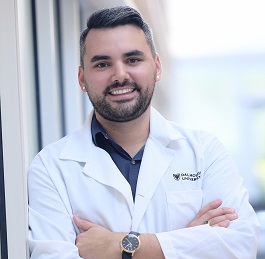 When Brent Young pulled his father's beat-up truck into the parking lot of the Dalhousie residence that he would soon call home, it was only the second time he had even been to Halifax. Fast forward and Brent is now graduating from medical school and will soon be making the trip to Calgary, with his husband Danny, to begin his residency in family medicine.
Originally from Cape Breton, Brent comes from an Ojibway background, and was the first person from his family to attend university, let alone medical school. Inspired by his own family doctor, Brent has seen first-hand the impact and unique insights a family physician can provide a community.
"I recall having a deep admiration for her skill, intelligence, and ability to connect with patients. I can only hope that I will become this type of inspiration for my own patients someday," Brent says. "As a family physician, my ultimate goal is to improve access to medical education and quality health care for Indigenous communities."
Brent brought this passion for community and inclusion to Dalhousie and, after meeting with a group of students in his first year of studies, he recognized that they all held a wide range of interests and experiences. The culmination of this meeting was the founding of the Student Diversity and Inclusion Committee (SDIC), which has developed a Terms of Reference to guide their work and provide a form of institutional memory for future students. With a common purpose, they were able to better organize and support each other in their efforts.
Brent is the first to admit that the wheels of change can move slowly, but is proud to point out the progress Dalhousie is making.
"One example that stands out to me has been the university's effort to provide space to Indigenous students," Brent explains. "We now have multiple spaces across campus where we can smudge alone and as a community. The new and improved Indigenous Student Centre is another example of the university reaching out to our community."
Brent's efforts, and the accomplishments of the SDIC, have not gone unnoticed. He was awarded a Dalhousie Impact Award, Certificate of Distinction last October. This award recognizes a student who demonstrated above-average contributions to campus life over the course of their university career.
"As anyone who has done any advocacy work knows, it can be very rewarding but sometimes pretty thankless," says Brent. "The Impact Award came at a time when we were seeing many changes through the SDIC as well as the Dalhousie Indigenous Students' Collective, and it felt awesome to have this work recognized."
Although his time at Dalhousie is coming to an end, Brent understands that his advocacy work is not.
"It would be a detriment to our profession and our patients if we failed to prioritize diversity and inclusion," Brent explains. "As a profession, we have a duty to address disparities in access to medical education and quality health care for marginalized populations." 
Pressing reset on a 17-year career
"Why not go for it?" 
That was the simple question posed to Stacy Hanninen by her husband that propelled her to give up her successful 17-year career as a dietician to pursue her medical degree at Dalhousie. An intimidating proposition to say the least. Now add in the fact that Stacy has two children at home plus roots firmly planted in the Annapolis Valley and the reasons not to go for it seem pretty compelling.
Undaunted, Stacy gave up her licence to practice as a dietician and enrolled in Dalhousie Medical School to take on the delicate balancing act of the responsibilities of student and family life. 
"One of the promises that I made to myself when I was accepted to medical school was to try to make the transition to school the least disruptive to my children as possible," says Stacy. "Therefore, our family made the choice that we would stay in the Annapolis Valley and that I would commute to the city."
The sacrifices Stacy made as a mature student to pursue her dream did not go unnoticed by her classmates, who would often make comments on how they could never imagine juggling all of her responsibilities on top of their studies. Ever gracious, Stacy is quick to point the spotlight back on her peers. "They are an extraordinarily motivated, professional, self-directed, and compassionate group of people. I feel honoured to have the privilege of graduating with them."
Even before she enrolled, Stacy's life experiences and values drew her to specialize in family medicine. Coupled with the need for family doctors in Nova Scotia, it was an easy choice to pursue her residency in family medicine in the Annapolis Valley. 
"I enjoy working with people across the different stages of life, and the variety that family medicine provides," says Stacy. "There is also a huge need for family physicians within Nova Scotia, and I want to play a part in overcoming this issue."
Once her residency is finished, Stacy's plan is to work in a collaborative practice in the Annapolis Valley. Stacy remains passionate about nutrition and knows she can use the skills from her former career to promote healthy living and disease prevention with her future patients. 
Her two boys are now 11 and 14 years old. Hockey practices and Christmas concerts were unavoidably missed, but Stacy hopes that her success can inspire others. 
"I am 44 years old and graduating from medical school," Stacy says. "I hope that other people will use me as an example of proof that you can do anything you set your mind to, regardless of the perceived barriers that you are faced with."
Crossing borders in pursuit of her dreams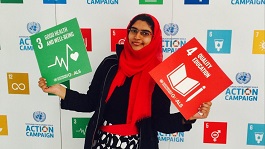 At 17 years of age, Taha Khan left her home in India to attend the International Medical University (IMU) in Malaysia. Less than three years later, Taha packed her bags once again, this time with a destination a bit further away from home: Halifax, Nova Scotia.
Since 1996, Dalhousie University has partnered with the IMU, accepting six students each year to complete their third and fourth-year clerkships at Dalhousie, leading to a Canadian Medical Doctorate degree. Her clerkship now completed, Taha is now preparing to graduate and start the next chapter of her life.
Helping those in need has always been a top priority for Taha. Before attending Dalhousie Medical School, she worked tirelessly to build awareness of children's rights issues and abuses, and encourages young people to take positive social action in their communities.
As the CEO of the Child Awareness Project (CAP), Taha was appointed as a Global Youth Ambassador for Theirworld, a UK-based non-profit, chaired by Sarah Brown, the former First Lady of the UK, and was also selected to represent the #SafeSchools campaign during the 71st Session of the United Nations General Assembly.
Even with her international experience, Taha still had a bit of a learning curve to deal with when it came to her new home in Halifax. "The differences in climate, cuisine, and culture were made easy due to the hospitality of Haligonians," says Taha. "I was made to feel welcome, not just by my classmates and faculty, but also by patients who discovered that I was new to Halifax and provided me with tips about places to visit."
Cultural and culinary differences aside, Dalhousie's medical training offers students more hands-on experience than IMU's other partner medical schools in the UK, Australia, and Ireland. However, choosing this route meant Taha was much younger than her classmates, and she did not have the experience of an undergraduate degree. To offset these challenges, the Global Health Office offers a 15-week Link Program for all IMU students to help students adjust to a new health system and prepare them for their training.
Initially hoping to pursue a residency in Canada, Taha has now set her sights on completing a Master of Public Health at Harvard, before moving on to residency training in child neurology in the United States. "While medicine taught me about the theory behind good health, Public Health will provide me with the skill-set to bridge the gap between individual patients and community health," says Taha. "It will allow me to bring about change not just on a doctor-patient level, but by influencing key decisions and policies." 
Taha's interest in health policies goes hand-in-hand with her love for clinical medicine. Aspiring to work as a pediatric neurologist, she hopes to provide care directly and through her nonprofit in parts of India where there is a shortage of healthcare workers.
From scuba gear to surgical gloves: Family Medicine in the Canadian Armed Forces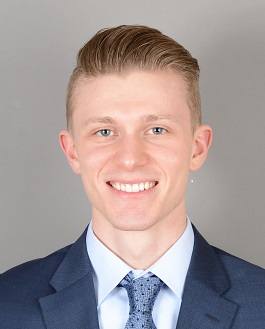 When you ask someone to picture a family doctor, it's doubtful they would imagine a scuba diving 2nd Lieutenant in the Canadian Armed Forced (CAF). Meet Benjamin Clarke, a recently commissioned officer in the Canadian Army, and a 2019 graduate of Dalhousie Medical School.
Ben always had an interest in serving in the CAF, but with both of his parents being family physicians, he witnessed first-hand the positive health and social impacts family physicians can have on individuals as well as communities. Although he explored other specialties, his parents' passion for family medicine ultimately motivated him to pursue a career in primary care himself.
"Family medicine, like all specialties, has an important role in keeping people and families healthy," says Ben. "In addition to treating acute conditions, primary care providers are optimally positioned to discuss preventative medicine and health promotion strategies with their patients in order to improve health and reduce the need for medications and hospital services."
Now set on a career in family medicine, that nagging feeling that he was missing out on something never subsided, when he realized in his third year that he could do both.
"One of the most attractive aspects of a career in the CAF is the opportunity to practice family medicine while still having opportunities to continue to develop new skills throughout my career," explains Ben. "For example, there are opportunities to take courses in dive medicine and aviation medicine. I am also excited to experience other parts of Canada, as well as other parts of the world."
With a career in the CAF, there is always a degree of uncertainty and excitement that comes with the territory. But for now, Ben is focusing on the present – house hunting in Hamilton where he will be completing his residency, and walking across the stage with his peers on Monday.
"I predict graduation day will be particularly memorable," Ben says. "I have been very lucky to be able to train with such an amazing group of people, and I can't wait to see what they all do with their careers."
Planting roots in New Brunswick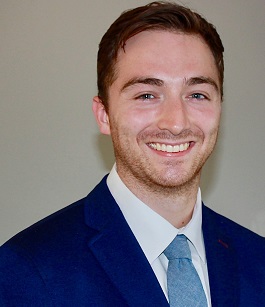 Robert Dunfield didn't have to look far to find the perfect medical school for him. The Sussex, New Brunswick native will be graduating from Dalhousie Medicine New Brunswick (DMNB) on Monday and will soon be starting his three-year integrated residency in family medicine and emergency medicine in, you guessed it, New Brunswick.
"When I learned about DMNB, I liked everything I heard," says Robert. "If you're the type of person who loves to be involved, get to know your classmates and teachers, and not fall through the cracks, DMNB is for you. It's full of enthusiastic faculty, administration, and clinicians who want to make learning medicine in New Brunswick a priority."
Robert would be the first to say that he is in fact this type of person, so it is fitting that he has been very active with the Dalhousie Medical Students' Society, serving as VP, New Brunswick in his second year, and Co-President in Med 3 and Med 4.
Serving in these roles has allowed him to learn the structure of the medical school, connect with the student body, organize the first ever Conference of Atlantic Medical Students, serve on progress and promotion committee meetings, and bring student concerns to the administrative level.
However, his position as a student leader did not exempt Robert from the everyday challenges associated with medical school, as he particularly struggled with the travelling aspect of his clerkships.
"It was mentally exhausting and financially straining," explains Robert. "Luckily, there were a lot of times where my classmates were also travelling, and we were able to have supper, discuss our placements, and support each other when it came to difficulties. Most of the challenging aspects of medical school I've overcome thanks to my awesome friends, family, and classmates who have supported me along the way."
It comes as no surprise to learn that Robert's goal is to work in an inter-professional collaborative family practice, as well as in an emergency department setting. Being on the frontlines of medicine, witnessing the needs and hardships of a community and making a difference is what is important to him. He's not worrying about the details.
"Right now my primary focus is to continue developing my skills as a clinician," says Robert. "There is still lots of time for me to figure out what that's going to look like exactly"