Two Minute Medicine
These are short stories aimed to provide timely, relevant news and announcements, told through vibrant articles that keep the Dal Med community informed, engaged, and excited by what's happening inside Dalhousie's Faculty of Medicine. We also publish full-feature stories on an ongoing basis via Dal Med News, sharing them in a variety of channels with faculty, staff, and students. We work in partnership with other communications teams, sharing content with Dal News and others.
Contact:
If you are interested in pitching your news/research to external media, please contact the Communications Team, Jennifer Lewandowski and Jason Bremner.
2021 AFMC Award for Outstanding Contribution to Faculty Development in Canada
February 11, 2021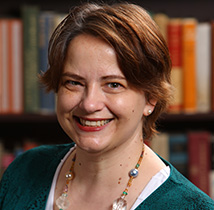 Name: Dr. Lara Hazelton
Occupation: Associate Professor
Department: Department of Psychiatry, Division of Medical Education
Dr. Lara Hazelton, Associate Professor in Dalhousie Medical School's Department of Psychiatry, was recently selected as the recipient of the 2021 AFMC Award for Outstanding Contribution to Faculty Development in Canada. The Association of Faculties of Medicine in Canada is the academic partnership of Canada's faculties of medicine. Through their collective leadership, expertise, and advocacy, they aim to achieve excellence in education, research and care for the health of all Canadians. The AFMC awards are presented in recognition and celebration of an individual's distinguished leadership, excellence, and achievements in academic medicine.
Dr. Lara Hazelton is an Associate Professor and Director of Continuing Professional Development with the Department of Psychiatry at Dalhousie University. She is also the Director of Academic Faculty Development for the Dalhousie Faculty of Medicine. Dr. Hazelton completed a Masters of Education in Curriculum from Acadia University in 2012. Her scholarly work focuses on topics in continuing education for physicians, including leadership development, teaching skills, and online course development/implementation. Her publications have appeared in Academic Psychiatry, Teaching and Learning in Medicine, The Canadian Journal of Physician Leadership, and The Canadian Medical Association Journal, to name a few. In addition to teaching medical learners at all levels, Dr. Hazelton practices adult psychiatry in an outpatient clinic, and is Attending Staff with the Nova Scotia Health Authority.
CAME Wooster Family Grant in Medical Education
January 20, 2021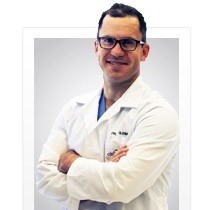 Name: Dr. Andrew Glennie
Occupation: Spine Surgeon, Assistant Professor
Department: Division of Orthopaedic Surgery, Dalhousie University
Dr. Andrew Glennie, an orthopedic surgeon and assistant professor at in Dalhousie's Department of Surgery, is the principal investigator of the project, Exploring Faculty Perceptions of Medical Student Mistreatment in Surgical Clerkshi and the 2021 recipient of the CAME Wooster Family Grant in Medical Education, which is awarded to recognize excellence in medical education. Dr. Glennie is the head of surgical clerkship and a member of the simulation advisory committee for both undergraduate and post-graduate medicine. He is also a member of the post-graduate training program in the Division of Orthopedics and focuses significant effort on unique competency assessments.
From a research standpoint Dr. Glennie plans to focus on quality assurance for patients with spinal column trauma including those patients suffering from spinal cord injury. Also, evaluating health related quality of life of patients will be a major focus going forward for all elective patients.
2021 Nova Scotia Health Quality Award Winners
January 15, 2021

Name: A full list of the project members can be found here.
Team: NSH Central Zone Microbiology Division 
Department: Department of Pathology and Laboratory Medicine, Dalhousie University and Nova Scotia Health Authority 
A large team of Dalhousie's Faculty of Medicine faculty and staff were recently recognized by the 2021 Nova Scotia Health Quality Awards. The team's submitted project, 'Diagnostic Innovations: Response to the COVID-19 Pandemic – Blood Collection Innovations and COVID-19 Diagnostic Solutions' was the chosen winner under the Health Care Quality Team category within the 2021 NSHA Quality Award competition, a celebration of the incredible work taking place across the Nova Scotia Health Authority in support of quality improvement, patient safety, patient experience, diversity and inclusion and teamwork.  

The project is an innovative and dedicated approach to people-centered care that is commendable for its role in helping Nova Scotia Health achieve excellence in health, healing and learning through working together. The COVID-19 pandemic required rapid adaptation of blood collection services across Nova Scotia to meet new infection control standards. This project team responded, opening Canada's first Drive-Thru site offering a full range of blood collection alternating with COVID specimen. At on-site blood collection locations, an online appointment system was adopted to meet physical distancing requirements and avoid ques. Finally, an In-Home blood collection service was mobilized to fill the remaining gap for patients with challenges accessing other blood collection services. This comprehensive, innovative, and multi-pronged approach provides an innovative, safe, accessible, and high-quality service.
Arthritis Society Top 10 Research Advances of 2020
January 14, 2021


Name: Dr. Jason McDougall, PhD
Occupation: Professor
Department: Department of Pharmacology, Department of Anesthesia, Pain Management & Perioperative Medicine Dalhousie University
Many people with osteoarthritis (OA) struggle with effective pain relief. One of the limitations of pain control is that prescribed analgesics, like NSAIDs, treat pain caused by inflammation, and are not effective for neuropathic pain, caused by damaged nerves in the joints. Dr. Jason McDougall identified a natural cannabinoid system in animal joints that is effective in relieving neuropathic and inflammatory pain. He also discovered new cannabis constituents that may help patients better manage their pain. By tapping into the body's natural cannabinoid system, people with OA may be able to reduce the dose of NSAIDs needed to treat joint pain and inflammation, leading to fewer side effects. 
Dr. McDougall's research was recently featured by the Arthritis Society of Canada on their Top 10 Research Advances of 2020. Additionally, his team published an article in the National Library of Medicine outlining the important role for cannabis and the endocannabinoid system to reduce inflammation and pain in numerous diseases including arthritis, migraine, and asthma.
Beatrice Hunter Cancer Research Institute Cancer Research Training Program Awardees
January 4, 2021


Name: Dr. Sina Mazinani
Occupation:  Postdoctoral Fellow
Department: Pediatrics, Biochemistry and Molecular Biology
The Beatrice Hunter Cancer Research Institute has awarded over $ 4.9M in stipend support to Dalhousie's Faculty of Medicine. Through the Cancer Research Training Program (CTRP), trainees have access to a program designed to expose them to all aspects of cancer research. The CRTP, annually supports approximately 40 Graduate Students, Postdoctoral Fellows and Clinical Research Fellows pursuing cancer research within cutting edge facilities overseen by successful cancer researchers across Atlantic Canada. This includes Postdoctoral Fellow, Dr. Sina Mazinani.
"CRTP has greatly improved my research experience at Dalhousie University as a postdoctoral fellow in the field of breast cancer research. The program helps me to obtain a more comprehensive understanding of cancer and its various aspects, in addition to significantly enhancing the progress of my project." says Dr. Mazinani.
Dr. Mazinani is joined by Dalhousie's Mr. Nick Dawe, Dr. Smitha George, Ms. Kateryna Kratzer, Mr. Vishnu Kumar who were also named the newest recipients of CRTP awards from the Beatrice Hunter Cancer Research Institute.
December 2020
Inpatient addiction medicine consultation services (AMCS) improve care in patients with illnesses caused by substance use disorders
December 17, 2020

Name: Dr. Thomas Brothers, MD CISAM
Occupation: Resident physician (General Internal Medicine & Clinician-Investigator Program)
Department: Department of Medicine, Dalhousie University
Dr. Brothers is a general internal medicine resident, responsible for leading an initiative to improve care for patients with substance use disorders upon their admission to a hospital. His research indicates that inpatient addiction medicine consultation services (AMCS) are associated with improved retention in care and reduced substance use after hospital discharge, in patients hospitalized for illnesses caused by substance use disorders.
Dr. Brothers, along with a team of hospital-based medical trainees and community-based addiction medicine physicians, worked on a research project that was published in the journal Substance Abuse; the official journal of the International Society of Addiction Medicine (ISAM) and the Association for Medical Education and Research in Substance Use & Addiction (AMERSA). The paper is entitled, "Implementation and evaluation of a novel, unofficial, trainee-organized hospital addiction medicine consultation service" and can be read in full here.
November 2020
A Designated Outdoor Classroom for Crichton Park School: A Supportive Space for Learning during the Pandemic and Beyond
October 20, 2020

Name: Dr. Jaymi Cormier, PhD
Occupation: Manager, Health Research Strategy
Department: Medical Research Development Office, Faculties of Health and Medicine, Dalhousie University
As a method to quell the anxiety felt by most parents sending their children back to school during a pandemic, Dr. Cormier wanted to find a way to help her kids' school operate in this challenging environment. So, she submitted a proposal to help build an outdoor classroom for Crichton Park Elementary School, in Dartmouth, NS. The Nova Scotia Back to School Plan recommends that teachers teach outside as much as possible and her plan explores ways to give teachers an effective space to do this. As you know there is significant literature supporting the health benefits (mental and physical) of kids being outside, so it's really a win-win, during COVID and beyond.
This project was approved with great enthusiasm by the Principal, VP and teachers at the school, and efforts are now underway to move it forward. In addition to the school's support, Dr. Cormier has connected with Dr. Sara Kirk, Scientific Director of the Healthy Populations Institute at Dalhousie University, and UpLift, a collaborative project aimed at addressing critical health issues among Nova Scotia's youth.