David
Tang
Assistant professor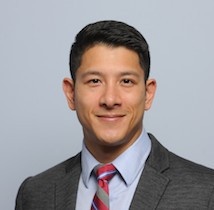 Hospital affiliations
Active staff: QEII Health Sciences Centre, Halifax, Nova Scotia
Consultant staff: IWK Health Centre, Halifax, Nova Scotia
Employment
Assistant professor
Director, plastic surgery residency program

Education
BSc (University of British Columbia)
PDPP Education (University of Victoria)
MD (University of British Columbia)
Plastic surgery residency (Dalhousie University)
Hand & peripheral nerve fellowship (Washington University – St.Louis)
Research interests
Dr. Tang's research interests include clinical research in hand & peripheral nerve surgery and more recently in medical/surgical education. In particular, Dr. Tang is investigating curriculum design and assessment in surgical education.
Selected publications
Nerve Transfers in the Upper Extremity
. Tang DT, Yee A, Mackinnon SE. Orthopaedic Knowledge Online. 2012; 10(4).
Nerve Entrapment: CME Update
. Tang DT, Barbour JR, Davidge KM, Yee A, Mackinnon SE. accepted for publication in Plastic & Reconstructive Surgery.