FREQUENTLY ASKED QUESTIONS
(NEW 2021/2022) Dalhousie Medicine Admissions Committee recognizes that the appropriate academic preparation for the study of medicine can be acquired through many varied educational backgrounds. Beginning with the 2021/2022 application cycle, a full course load (defined as 5 full courses or 30 credit hours per academic year) is no longer a requirement. It is important to note that while the full course load requirement has been removed, applicants should be aware that the undergraduate medical curriculum is a rigorous, full time curriculum. Being able to maintain a full academic schedule with a minimum GPA most likely approximates and prepares applicants for the academic capacity necessary to successfully meet the expectations of the undergraduate medical education curriculum. To learn more about how your GPA will be assessed please click here
Verifiers are required for supplemental activities (section 2).  It is STRONGLY recommended that applicants contact their verifiers and inform them of their application. Verifiers are contacted by email and/or phone between November and February. Activities for which a verifier has not provided a response are considered unverified.

There are a series of deadlines for each component of the application process.  All deadline dates can be found here.

September 11, 2021 - MCAT Deadline for 2021/2022 application cycle. Applicants must write on or before this date for scores to be eligible for the 2021/2022 application cycle. .

Application deadlines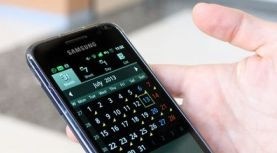 Be sure to note these important dates and deadlines in your calendar so you don't miss your opportunity to apply for medical school at Dalhousie.