Education Equity
Commitment to Diversity, Equity and Inclusion
Committed to our social accountability, Dalhousie, Faculty of Medicine recognizes that education equity processes are required to increase the admission of and number of graduates from underrepresented groups, specifically Mi'kmaq and Indigenous persons of Nova Scotia, New Brunswick, and Prince Edward Island who have a substantial connection with the Indigenous community and African Nova Scotians and persons of African descent who have a substantial connection to Nova Scotia, New Brunswick and Prince Edward Island communities.
Applicants must voluntarily self-identify in Section 1 (checklist item 4 of 10) of the application form in order to be considered for admission under the Education Equity Statement.
Academic and non-academic requirements are required for all prospective medical students. Applicants who voluntarily self-identify and apply under the Education Equity Statement are considered on the basis of their own qualifications for the study of medicine. Please note the Other Canadian applicant category has limited seats. Please be sure to review residency requirements found here
Dalhousie Medicine Admissions is working collaboratively with Global Health Office, specifically with Keknu'tmasiek Welo'ltimk (Indigenous Health in Medicine) and PLANS, to develop Priority Communities Admissions Application Streams and Processes. Details will be published on the Medicine Admissions website, as they become available.
Indigenous students
Dalhousie Medicine's Indigenous Health Program/ Keknu'tmasiek Welo'ltimk focuses on the recruitment and retention of Indigenous students into medicine.  The program also aims to address the recommendations made by the Truth and Reconciliation Commission and further Dalhousie's commitment to social accountability to the maritime Indigenous population.  The program is available to all Indigenous applicants, providing mentoring (peer and professional) as well as admissions interview preparation. 
If you would like to learn more or come to the admissions interview preparation session, please contact the program manager at ihim@dal.ca
African Nova Scotian students
Promoting Leadership in health for African Nova Scotians (or PLANS) is a program at Dalhousie University that supports the recruitment and retention of students of African descent in medicine, dentistry, as well as all other health professions (www.dal.ca/health/plans).  PLANS is available to all applicants of African descent, providing mentoring (peer and professional) as well as interview preparation. 
If you would like to learn more or come to the interview preparation session, please contact Timi Idris at plans@dal.ca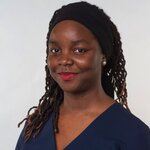 Timi Idris
Program Manager, Promoting Leadership in Health for African Nova Scotians (PLANS)