News & Events
Stay up to date
News
June 2018
Dalhousie Plastic Surgery Staff, Residents and Alumni met up in Jasper, AB during the CSPS conference.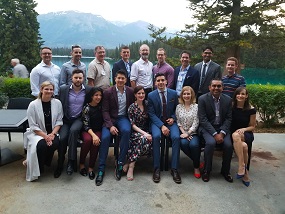 November 2015
Plastic Surgery Residents show well at Departmental Research Information Night.
Plastic Surgery Residents shared the exciting and innovative research being undertaken in the Division with our Faculty Mentors.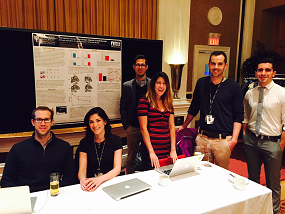 October 2014
Dalhousie's Global Surgery Office Newsletter [PDF - 510 kB] profiles children's medical organization Operation Smile, with a focus on the work of Dr. Ken Wilson.
October 15, 2014
Halifax BRA Day: Dr. Jason Williams and Dr. Martin LeBlanc share breast reconstruction information, including available services and procedure options, and an in-depth examination of pros and cons.
August 2014
Dr. David Tang, program director for Dalhousie Surgical Foundations, introduced an innovative program for surgical residents into the curriculum in July 2014. Read the article on page 4 [PDF - 5.2 MB].
Dr. John Stein and Dr. Martin Leblanc joined Team Broken Earth for a mission to Haiti. Read the article [PDF - 5.2 MB]. Find out who's participated from Dal.
Plastic surgery residents, Dr. Amanda Murphy and Dr. Joshua Gillis, win honors with the 2014 Dal Surgery Research Day Award. Read the article on page 5 [PDF - 5.2 MB].

May 12, 2014
The Chronicle Herald looks at the exceptional training opportunities that the Skills Centre offers plastic surgery residents, using effective practice models like human cadavers and pig organs, in "Surgeons find practice makes perfect".
March 17, 2014
The Nova Scotia Research and Innovation Trust will be funding twelve new projects, including a Dalhousie study conducted by pediatric surgeon Dr. Michael Bezuhly's that will investigate how specific drugs can be used to prevent certain cancers or improve reconstructive surgery after treatment.
December 2013
Dalhousie's Global Surgery Office Newsletter [PDF - 505 kB] profiles the work being done by Dr. John Stein with Team Broken Earth, an organization dedicated to providing medical assistance in Haiti.
November 16, 2013
Dr. Martin LeBlanc poses with his Broken Earth team. Broken Earth is an organization that sends teams of Canadian healthcare professionals to Haiti.  
September 8, 2013
The QEII Times examines how breast reconstruction surgery has positively affected the quality of life and self-esteem of breast cancer survivors in "Building confidence after breast cancer".
Spring/Summer 2013
Living Healthy in Atlantic Canada profiles Dr. Ken Wilson, focusing on his twenty-year-long dedication to Operation Smile, an organization that sends medical professionals around the world to perform free pediatric surgeries correcting facial deformities like cleft lip, in "Bring on the Smiles" (p. 20).