Martin R.
LeBlanc
Assistant professor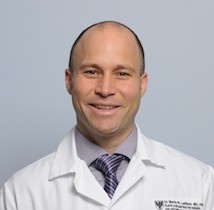 Division of Plastic Surgery
Email:
jo-ann.jackson@nshealth.ca
Phone:
902-473-6487
Mailing Address:
QEII Health Sciences Centre, Halifax Infirmary
4437-1796 Summer Street
Halifax, NS B3M 0E9

Research Topics:
Plastic surgery
Breast reconstruction
Hand surgery
Skin cancer
Hospital affiliations

Queen Elizabeth II Health Sciences Centre, Halifax, Nova Scotia
Education
BSc (Saint Mary's University)
MD (Dalhousie University)
Residency (Dalhousie University)
Clinical fellowship (The Buncke Clinic, hand and microsurgery fellowship, San Francisco, California)
Clinical interests
Dr. LeBlanc's clinical interests include most aspects within plastic surgery with a focus in hand surgery, skin cancer care and reconstructive microsurgery including breast reconstruction.
Research interests
Dr. LeBlanc's research interests include applying a two-team approach to microsurgical reconstruction and its impact on clinical outcomes.  
Selected publications
LeBlanc M, El-Sheikh Y, Brooks D. Pediatric Microvascular Experience at The Buncke Clinic (2002-2010) Abstract.
LeBlanc M, Lalonde D, Thoma A, Bell M, Wells N, Allen M, Chang P, McKee D, Lalonde J. Is main operating room sterility really necessary
in carpal tunnel surgery? A multicenter prospective study of minor procedure room field sterility surgery. HAND 2011; 6: 60-63.
Wheelock ME, LeBlanc M, Chung B, Williams J, Lalonde D. Is It True That Injecting Palmar Finger Skin Hurts More Than Dorsal Skin? New Level 1 Evidence. 2011 Mar, 6(1): 47-9. Epub 2010 Sep.
LeBlanc M, Lalonde J, Lalonde D. A detailed cost and efficiency analysis of performing carpal tunnel surgery in the main operating room versus the ambulatory setting in Canada. HAND 2007 Dec; 4(2): 173-8.