Richard

Bendor-Samuel

,

MD, FRCSC
Assistant professor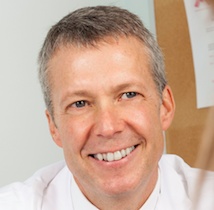 Division of Plastic Surgery
Email:
Karla.Blackmore@nshealth.ca
Phone:
902-473-6626
Mailing Address:
Division of Plastic Surgery, Halifax Infirmary, 1796 Summer Street, Halifax, NS B3H 3A7

Research Topics:
Breast surgery
Craniomaxillofacial surgery
Burn surgery
Aesthetic (cosmetic) plastic surgery
Skin cancer surgery
Hospital affiliations
Capital Health
IWK / Grace
Education
BSc (University of Manitoba)
MD (University of Manitoba)
Plastic Surgery Residency (University of Manitoba)

Craniomaxillofacial Fellowship (Taipei, Taiwan)
Cleft lip and Palate Fellowship (Taipei, Taiwan)
Research interests
Dr. Bendor-Samuel relocated to Halifax from Winnipeg in 1999. Prior to arriving in Halifax, he was the Burn Unit Director at both Adult and Children's Firefighter Burn Units in Manitoba and the Director of the Cranifacial Program at Winnipeg's Children's Hospital.
Selected publications
Arneja JS, Hayakawa TE, Singh GB, Murray KA, Turner RB, Ross LL, Bendor-Samuel RL., Axillary hyperhidrosis: a 5 year review of treatment efficacy and recurrence rates using a new arthroscopic shaver technique-Plast Reconstr Surg. 2007 Feb;119(2):562-7.
Miller,Brian J., Morris,S. F., Sigurdson, L., Bendor-Samuel, R.L., Brennan,M., Davis, G., Paletz,. J.  Prospective Study of Outcomes after Reduction Mammaplasty-Plastic and Reconstructive Surgery, April 1, 2005, volume 115, No 4.
Tung, C. T., Bendor-Samuel, R. L. and Chen, Y. R.  Complications of the Le Fort I Osteotomy: A Retrospective Review of 146 Patients. The Chang Gung Medical Journal, vol.18, no.2, June, 1995.
Chen, Y. R., Bendor-Samuel, R. L. and Huang, S.  Hemimandibular Hyperplasia. Plastic & Reconstructive Surgery, vol. 97,no.4, April 1996.
Chen PK, Noordhoff MS, Chen YR, Bendor-Samuel R. Augmentation of the free border of the lip in cleft lip patients using temporoparietal fascia.Plast Reconstr Surg. 1995 Apr;95(5):781-8; discussion 789.
Current appointments
Executive board member, Canadian Society for Aesthetic Plastic Surgeons (Parlementarian)
Director, Landings Surgical Centre