DMAA Supporting Students
Helping students branch out
Alumni donations help us achieve so much. With your support, we're able to continue our long-standing tradition of sponsoring student-funded projects. Each year, we're able to provide up to $12,000, a generous sum that's used to shape and enhance the learning experience of our students.
How you've helped
2013-2014 student projects

Foot clinics for those in need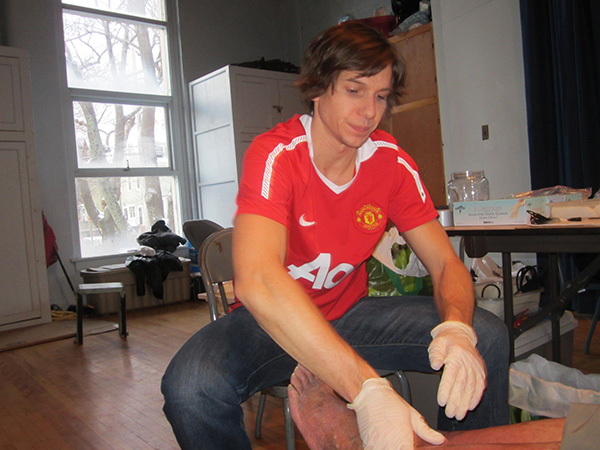 Through the Sunday Suppers and Walking in Our Shoes foot clinics, students give back to their communities by providing foot care to Halifax's homeless population. These programs also provide our students with the opportunity to learn more about common pathologies experienced by this population, including diabetes and mental illness.
Interest groups
Your donations are used to fund a number of field-specific interest groups that allow students to experience a particular discipline before committing to a career. In 2013-2014, these groups included anesthesia, surgery, radiology, psychiatry, emergency medicine, family medicine, pediatrics, obstetrics and gynecology, aboriginal health and rural and wilderness medicine.

Extra help
Providing funding for students' projects is the perfect way to help them supplement the more traditional components of their education. In 2013-2014, your donations helped fund:
the Physician Resource Allocation Lecture, which provides students with valuable information about electives, residencies and career choices
the Student Journal Club, which gives students a forum to review articles related to their interest areas
the Dal Med Global Health Initiative, which promotes discussion of global health issues

Health and wellness outside of the classroom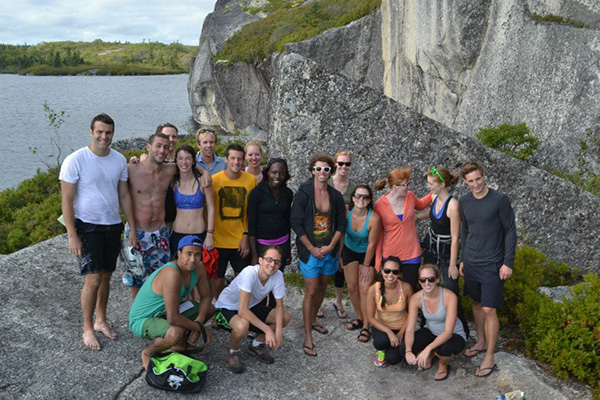 Donating to our students' sport clubs helps them build friendships, increase involvement and lead healthier lifestyles. The Dalhousie Medicine Ski Club supports almost 100 members as they pursue winter sports like skating, hockey, skiing, snowboarding and snowshoeing. Dal Med Climbers & Co. exposes students to rock climbing, in a safe, pressure-free environment.

Helping hands
Compassion and understanding is a critical skill for medical students. Luckily, many student projects provide the perfect chance to build those skills. SHOUT (Sexual Health Outreach) provides junior high students with up-to-date, non-judgmental information about sexual health; the BRAID Sharing Circle is a confidential peer support group; Making Waves Halifax provides swimming lessons to students with special needs; and MERci sends medical supplies and equipment to partner communities in developing countries.

Women in medicine
The Federation of Medical Women of Canada (FMWC) is a national organization of women physicians, residents and medical students. They're committed to the development of women physicians and medical trainees, as well as promoting the health of all women. The Dalhousie Halifax branch connects female medical students, residents and physicians for support through one-on-one mentoring programs, panels and networking events. The Saint John representatives of FMWC also host events that connect students with local female physicians.