Leslie Anne

Campbell

,

PhD, RN
Sobey Family Child & Adolescent Mental Health Outcomes Chair, Associate Professor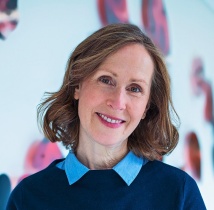 Email:
leslie.anne.campbell@dal.ca
Mailing Address:
Room 415, 5790 University Avenue, Halifax, Nova Scotia, Canada B3H 1V7 PO Box 15000, Halifax, Nova Scotia, Canada B3H 4R2

Research Topics:
Health services research
Mental health
Patient-centred health outcomes
Population screening
Administrative health data
Simulation modelling
Health technology assessment

Education
PhD (Dalhousie University)
MSc (Dalhousie University)
BScN (University of Toronto)
Research interests
Dr. Campbell's research interests include population screening and early intervention in resource-constrained settings, primarily in the area of mental health. Drawing upon her clinical experience and diverse quantitative methods, she works in interdisciplinary environments to promote the use of health services research to inform decision making and policy development.
Selected publications
Campbell LA, Jackson L, Bassett R, Bowes MJ, Donahue M, Cartwright J, Kisely S. Can we use medical examiners' records for suicide surveillance and prevention research in Nova Scotia? Chronic Dis Inj Can. 2011 Sep;31(4):165-71.
Kisely S, Campbell LA, Cartwright J, Bowes MJ, Jackson L. Factors associated with not seeking professional help or disclosing intent prior to suicide: a study of medical examiners' records in Nova Scotia. Can J Psychiatry. 2011 Jul;56(7):436-40.
Campbell LA, Kisely S. Advance treatment directives for people with severe mental illness (Review). The Cochrane Database of Systematic Reviews 2009, Issue 1.
Selected awards and honours
Canadian Institutes of Health Research (CIHR) Frederick Banting and Charles Best Canada Graduate Scholarship – Doctoral Award, 2010-2013
Nova Scotia Health Research Foundation (NSHRF) Student Research Award – Doctoral, 2009-2010
Memberships
Member, Canadian Chronic Disease Surveillance System Mental Illness Working Group
Core member, Health Technology Expert Review Panel, Canadian Agency for Drugs and Technologies in Health (CADTH)
Service & activity
Interim director, Health Data Nova Scotia
Chair, Data Access Committee & Health Data Nova Scotia Data Access Committee