Funded PhD Opportunity in the Atlantic Climate Research Collaboration
About the Project: As part of the Atlantic Canada Climate Research Collaboration (jointly funded by the Canadian Statistical Sciences Institute, and Research Nova Scotia), we are recruiting a PhD student in Statistics at Dalhousie University. The studentship is full-time, based on campus at the Dalhousie University in Halifax, Nova Scotia, Canada. Click here for further details. 
Sanja

Stanojevic

,

PhD
Associate Professor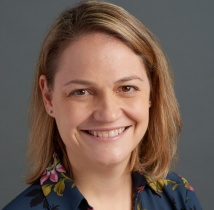 Email:
sanja.stanojevic@dal.ca
Fax:
902-420-8569
Mailing Address:
5790 University Avenue, Halifax, Nova Scotia, Canada B3H 1V7

Research Topics:
Biostatistics
Analysis of longitudinal data
Respiratory epidemiology
Respiratory physiology
Lung growth and development
Cystic Fibrosis Epidemiology
Education
PhD (University College London 2009)
MSc (London School of Hygiene and Tropical Medicine 2005)
BSc (University of Western Ontario 2003)
Research interests
My research program focuses on challenging paradigms in respiratory medicine to develop evidence-based clinical tools to ensure patients receive accurate diagnoses and appropriate management of their disease.  Harnessing secondary data sources to identify innovative data-driven solutions to answer clinically relevant questions, my program of research investigates 1) methodologies to characterise the growth and development of the lungs across the life course, 2) data-driven approaches to improve interpretation of respiratory outcomes, and 3) the translation of novel outcomes to the bedside.
Selected publications
Cooper BG, Stocks J, Hall GL, et al. The Global Lung Function Initiative (GLI) Network: bringing the world's respiratory reference values together. Breathe (Sheff). 2017;13(3):e56‐e64. doi:10.1183/20734735.012717
Stanojevic S, Davis SD, Retsch-Bogart G, et al. Progression of Lung Disease in Preschool Patients with Cystic Fibrosis. Am J Respir Crit Care Med. 2017;195(9):1216‐1225. doi:10.1164/rccm.201610-2158OC
Oude Engberink E, Ratjen F, Davis SD, Retsch-Bogart G, Amin R, Stanojevic S. Inter-test reproducibility of the lung clearance index measured by multiple breath washout. Eur Respir J. 2017;50(4):1700433. Published 2017 Oct 5. doi:10.1183/13993003.00433-2017
Stanojevic S, Sykes J, Stephenson AL, Aaron SD, Whitmore GA. Development and external validation of 1- and 2-year mortality prediction models in cystic fibrosis. Eur Respir J. 2019;54(3):1900224. Published 2019 Sep 5. doi:10.1183/13993003.00224-2019
Stephenson AL, Sykes J, Berthiaume Y, et al. A clinical tool to calculate post-transplant survival using pre-transplant clinical characteristics in adults with cystic fibrosis. Clin Transplant. 2017;31(6):10.1111/ctr.12950. doi:10.1111/ctr.12950
Select Awards & Publications
UK Association of Respiratory Technology and Physiology, Award for Services to Respiratory Medicine (2020)

European Respiratory Society Cystic Fibrosis Research Award (2018)
European Respiratory Society Paediatric Research Award (2011)
Klosterfrau Foundation Excellence in Paediatric Asthma Research Award (2010)
Teaching
Principals of Biostatistics (CHE 5019)
Biostatistical Modelling (CHE 6019)