Susan

Kirkland

,

PhD (Currently on leave)
Professor and Head / University Research Professor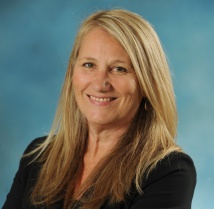 Email:
susan.kirkland@dal.ca
Phone:
902-494-1235
Mailing Address:
Centre for Clinical Research, Room 425
5790 University Ave, Halifax, Nova Scotia
Canada B3H 1V7

Research Topics:
Epidemiology
Population Health
Healthy Aging
Longitudinal Cohorts
Chronic Diseases & Frailty
Older Adults' Engagement in Research
Harm Reduction
Education
PhD (University of Toronto)
MSc (University of Waterloo)
BSc Honours (University of Waterloo)
Research interests
Dr. Kirkland's research lies in the areas of chronic diseases and aging; she is particularly interested in understanding the interplay of social, physical, and genetic factors that lead to individual differences in the way people age and develop chronic conditions. Dr. Kirkland is one of three principal investigators leading the Canadian Longitudinal Study on Aging. She also leads studies in lay perspectives of healthy aging, older adult engagement in research, HIV and aging, frailty, cognitive impairment and technologies to support aging in place.
Selected publications
Legge, A., Kirkland, S., Rockwood, K., Andreou, P., Bae, S., Gordon, C., et al. (2019) Evaluating the properties of a frailty index and its association with mortality risk among patients with systemic lupus erythematosus. Arthritis Rheumatol. doi: 10.1002/art.40859.
Asada Y, Hurley J, Grignon M, Kirkland S. (2018). Health Inequalities and Inequities by Age: Stability for the Health Utilities Index and Divergence for the Frailty Index. SSM Population Health, 5, 17-32. Doi: 10.1016/j.ssmph.2018.04.002
Brothers T, Kirkland S, Thou O, Zona S, Malagoli, A, Wallace, LMK, Stentarelli C, Mussini C, Falutz J, Guaraldi G, Rockwood K. (2017). Predictors of transitions in frailty severity and mortality among people aging with HIV. PLOS ONE, 12(10). doi:10.1371/journal.pone.0185352.
Kirkland SA, Griffith LE, Menoc V, Wister A, Wolfson C, Raina P. (2015). Mining a unique Canadian Resource: The Canadian Longitudinal Study on Aging. Canadian Journal on Aging 34(3), 1-11. Doi: 10.1017/s071498081500029x.
Wallace LMK, Theou O, Kirkland SA, Rockwood MRH, Davidson KW, Shimbo D, Rockwood K. (2014). Accumulation of non-traditional risk factors for coronary heart disease is associated with coronary heart disease hospitalization and death. PLosONE 9(3), e90475. Doi:10.1371/journal.pone.0090475.
Brothers, TD, Kirkland, S, Guaraldi, G, Falutz J, Theou O, Johnston BL, Rockwood, K. (2014). Frailty in people aging with human immunodeficiency virus (HIV) infection. Journal of Infectious Diseases, 210(8), 1170-9. doi: 10.1093/infdis/jiu258.
Selected awards and honours
University Research Professor, Dalhousie University (2018-2023)
Visiting Professor, University of Calgary (2018)
Decade Club Award, Nova Scotia Health Research Foundation (2013)
Teaching
CH&E 6020W (CRN 22343) - Advanced Epidemiology
Service & activity
Member, Institute of Aging Advisory Board, Canadian Institutes for Health Research (2017- Present)
Member, Board of Directors, AGE-WELL National Centre of Excellence (2014-Present)
Member, Executive Committee, Northwood Group of Companies (2010-Present)
Member, Board of Governors, Northwood Group of Companies (2008 – Present)
Director, Atlantic Interdisciplinary Research Network for Social and Behavioural Issues in Hepatitis C and HIV/AIDS (2005 – Present)
Member, Research Advisory Council, Northwood Group of Companies (2009 – Present)
Member, University PhD Chair Pool, Dalhousie University (2013 – Present)
Member, Tri Council Masters Committee, Graduate Studies, Dalhousie University (2013)