Dr.
William H.
Baldridge
Professor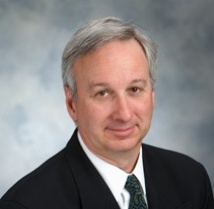 Email:
william.baldridge@dal.ca
Phone:
902-494-6305
Mailing Address:
Room 15-A6, 15th Floor, Sir Charles Tupper Medical Building, 5850 College Street; PO Box 15000, Dalhousie University, Halifax, Nova Scotia, Canada B3H 4R2

Research Topics:
Education
BSc (University of Toronto)
PhD (McMaster University)
PDF (University of Queensland, Australia)
PDF (University of Calgary)
Research interests
Professor Baldridge's research concerns the structure and function of the vertebrate retina.  He has particular interest in neuromodulation in the outer retina.  Another major interest is calcium dynamics of retinal ganglion cells (RGCs), particularly in relation to RGC death during conditions like glaucoma.

Selected publications
Daniels, B.A., L. Wood, F. Tremblay and W.H. Baldridge. (2012) Functional evidence for D-serine inhibition of non-NMDA ionotropic glutamate receptors in retinal neurons. European Journal of Neuroscience. 35:56-65.
Pérez de Sevilla Müller, L., M.T.H. Do, K. Wai-Yau, S. He and W.H. Baldridge (2010) Tracer coupling of intrinsically photosensitive retinal ganglion cells in the mouse retina. Journal of Comparative Neurology, 518:4813-4824.
Trenholm, S. and W.H. Baldridge. (2010) The effect of aminosulfonate buffers on the feedback responses and intracellular pH of goldfish retinal horizontal cells.  Journal of Neurochemistry, 115:102–111.
Yu, J., B.A. Daniels and W.H. Baldridge. (2009) Slow excitation of cultured rat retinal ganglion cells by activating group I metabotropic glutamate receptors. Journal of Neurophysiology, 102:3728-3739.
Hartwick, A.T.E., C. Hamilton and W.H. Baldridge. (2008) Glutamatergic calcium dynamics and deregulation of rat retinal ganglion cells, Journal of Physiology, 586:3425-3446.
Selected awards and honours
Dalhousie Undergraduate Neuroscience Society Professor of the Year Award, 2009, 2012
Dalhousie Student Union Award for Teaching Excellence for the Faculty of Medicine, 2008
Medical Class of 2011 Med I Professor of the Year Award, 2007, 2008
Murray L. Barr Junior Scientist Award, Canadian Association of Anatomy, Neurobiology & Cell Biology, 2006