Catherine

Kells

,

MD, FRCPC, FACC
Professor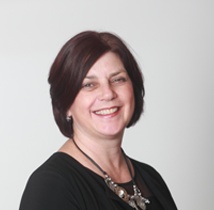 Phone:
902-473-3421
Fax:
902-473-2434
Mailing Address:
Division of Cardiology
QEII - Halifax Infirmary (HI) Site
Suite 2133 Halifax Infirmary Building
1796 Summer Street
Halifax, NS B3H 3A7

Research Topics:
heart disease
heart transplantation
medical education
cardiac transplantation
STEMI
myocardial ischemia
congenital heart disease
Education
MD (Dalhousie University)
Internal medicine and cardiology residencies (Dalhousie University)
Interventional cardiology fellowship (Dalhousie University)
Heart transplantation fellowship (Stanford University)
Physician Manager Institute Levels I-IV (Canadian Medical Association)
Biography
Dr. Catherine Kells is a Professor of Medicine, and an accomplished clinician, educator, researcher and administrator. Since joining the Division of Cardiology in 1990 she has held numerous leadership roles in all aspects of academic medicine, earned several awards and honors, and authored many peer-reviewed articles. Dr. Kells' career in medicine began in the Canadian Armed Forces, in which she served as a medical assistant and medical officer as part of the Naval Reserves. She is currently the President Elect of the Canadian Cardiovascular Society.
Research interests
Dr. Catherine Kells is principal or co-investigator of a number of clinical research studies and trials to better understand heart disease diagnosis, treatment and management; cardiac transplant rejection; myocardial ischemia; STEMI and congenital heart disease.
Selected publications
Beauchesne L.M., Therrien, J., Alvarez, N., Bergin, L., Burggraf, G., Chetaile, P., Gordon, E., Kells, C.M., Kiess, M., Mercier, L.A., Oechslin, E.N., Stein, J., Tam, J.W., Taylor, D., Williams, A., Khairy, P., Mackie, A.S., Silversides, C.K., Marellli, A.J. Structure and process measures of quality of care in adult congenital heart disease patients: a pan-canadian study. Int J Cardiol 2012 May 17:157(1):70-74
Palisaitis D., Love, M., Zimmerman, R., Radhakrishnan, S., Welsh, R., Saw, J., Renner, S., Kells, C.M., Schampaert, E. 2010 Canadian Cardiovascular Society/Canadian Association of Interventional Cardiologists Guidelines for Training and Maintenance of Competency in Adult Interventional Cardiology. Can J Cardiol. 2011 Nov-Dec:27(6):865-867
Luc M. Beauchesne, Judith Therrien, Nanette Alvarez, Lynn Bergin, Gary Burggraf, Philippe Chetaille, Elaine Gordon, C.M. Kells , Marla Kiess, Lise-Andrée Mercier, Erwin N. Oechslin, Jeffrey Stein, James W. Tam, Dylan Taylor, Anne Williams, Paul Khairy, Andrew S. Mackie, Candice K. Silversides, Ariane J. Marelli.  Structure and process measures of quality of care in adult congenital heart disease patients: A pan-Canadian study. Int. J Cardiol (2010), doi:10.1016/j.ijcard.2010.12.024: IJCA-131421-5
Allen, M., Mann, K, Kells, C.M., Ferrier, S., O'Connor, N., MacDonald, N. Cardiology Grand Rounds: effect of videoconferencing on educational value. Journal of Telemedicine and Telecare 2007;13:136-141
Ross, H., Higginson, L.A.., Ferguson, A., O'Neill, B.J., Kells, C.M., Cox, J.L., Sholdice, M.M. Too many patients, too few cardiologists to care. Can. J. Cardiol 2006:22(11):901-902
Memberships
Canadian Medical Association
Canadian Cardiovascular Society
Royal College of Physicians & Surgeons of Canada, Fellow
American College of Cardiology, Fellow and Previous Governor
American Academy of Cardiology Distinguished Fellow
Service & activity
Member & President Elect, Canadian Cardiovascular Society (2014 – present)
Member, Canadian Cardiovascular Society Academy Board (2014 – present)
Member, Canadian Cardiovascular Society Governance Committee (2012 – present)
Medical Advisor, iMD Health Canada Corp. (2011 – present)
Governor, American College of Cardiology Atlantic Provinces (2006 – 2011)
Member, Royal College of Physicians & Surgeons Examination Board (1997 - 2005)
Member, Royal College of Physicians & Surgeons Specialty Committee (2002 – 2007)
Selected awards & honours
Gold Quality Award for "Changing to Meet Patient Needs", Heart Health/Critical Care/Medicine, Capital District Health Authority (May 2013)
Recognition of Outstanding Leadership, Division of Cardiology (1996 – 2005)
Outstanding Contributions to Education, Department of Medicine (2003)