Chris

Gray

,

MD, FRCPC
Associate professor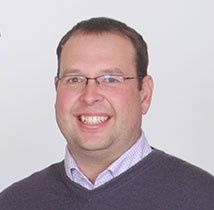 Phone:
902-473-4907
Fax:
902-473-3158
Mailing Address:
Division of Cardiology
QEII - Halifax Infirmary (HI) Site
Suite 2501C Halifax Infirmary Building
1796 Summer Street
Halifax, NS B3H 3A7

Research Topics:
atrial fibrillation
sudden cardiac death
inherited heart disease
catheter ablation
cardiac implanted electronic devices
electrophysiology
medical education
ventricular fibrillation
Education
BSc (University of Prince Edward Island)
MD (Dalhousie University)
Internal medicine and cardiology residencies (Dalhousie University)
Cardiac electrophysiology/arrhythmia fellowship (London Health Sciences Centre, University of Western Ontario)
Biography
Dr. Chris Gray is an associate professor of medicine and cardiologist with fellowship training in electrophysiology. He has a keen interest in medical education and was appointed the Department of Medicine's inaugural director of education in 2014.
Selected publications
Leather RA, Gardner M, Green MS, Kavanagh K, Macle L, Ahmad K, Gray C, Ayala-Paredes F, Guerra PG, O'Hara G, Essebag V, Sturmer M, Baranchuk A, Hruczkowski T, Lahevsky I, Novak P, Chakrabarti S, Harris L, Gula LJ, Morillo C, Sanatani S, Hamilton RM, Gow RM, Krahn AD. Charting a course for cardiac electrophysiology training in Canada: the vital role of fellows in advanced cardiovascular care. Can J Cardiol. 2013 Nov;29(11):1527-30
Derval N, Skanes AC, Gula LJ, Gray C, Denis A, Lim HS, Krahn AD, Yee R, Sacher F, Haïssaguerre M, Klein GJ. Differential sequential septal pacing: a simple maneuver to differentiate nodal versus extranodal ventriculoatrial conduction. Heart Rhythm. 2013 Dec;10(12):1785-91.
Sapp JL, Beeckler C, Pike R, Parkash R, Gray CJ, Zeppenfeld K, Kuriachan V, Stevenson WG. Initial human feasibility of infusion needle catheter ablation for refractory ventricular tachycardia. Circulation. 2013 Nov 19;128(21):2289-95.
Parkash R, Sapp JL, Basta M, Doucette S, Thompson K, Gardner M, Gray C, Brownell B, Kidwai H, Cox J. Use of primary prevention implantable cardioverter-defibrillators in a population-based cohort is associated with a significant survival benefit. Circ Arrhythm Electrophysiol. 2012 Aug 1;5(4):706-13.
El-Damaty A, Gray C, Sharma R, Sapp J. Atrial pace on PVC algorithm inducing ventricular fibrillation. Pacing Clin Electrophysiol. 2012 Jun;35(6):749-51.
Employment
Attending cardiologist, Division of Cardiology, QEII Health Sciences Centre (2009 – present)
Locum attending cardiologist, QEII Health Sciences Centre (2007)
Locum attending physician, Dartmouth General Hospital (2005 – 2007)
Service and activity
Director, Education, Department of Medicine (2014 – present)
Chair, Education Committee, Department of Medicine (2014 – present)
Program director (acting), Cardiology Residency Training, Division of Cardiology, Department of Medicine (2014 – 2015)
Assistant program director, Cardiology Residency Training, Division of Cardiology, Department of Medicine (2014 – present)
Secretary, Canadian Heart Rhythm Society Executive (2013 – Present)
Teaching (current):
Undergraduate
PIER 4 lecture, Med 4, Dalhousie University
Approach to arrhythmia assessment and management for a PGY1
Med 2 Clinical Skills, Dalhousie University
Cardiology Housestaff Teaching (lectures on supraventricular tachycardia and ventricular tachycardia, monthly rotation)
Postgraduate – internal medicine residents
Division of Cardiology IMCU Teaching Rounds (monthly rotation): ventricular tachycardia, supraventricular tachycardia
ECG teaching rounds (wide complex tachycardia, bradycardia, SVT, ECG potpourri)
Arrhythmia Teaching Service (daily bedside teaching, case-based discussion, clinic and EP laboratory teaching)
Postgraduate – cardiology residents
Weekly ECG teaching rounds
Arrhythmia Teaching Service (daily bedside teaching, case-based discussion, clinic and EP laboratory teaching)
Annual Cardiology Residents Pacemaker Course (organizer/ faculty)
Cardiology residents grand rounds supervision
Selected awards & honours
Quality award (gold) for Capital Health Heart Rhythm Service: Changing to Meet Patient Need, Capital District health Authority
Cardiology Residents Teaching Award, Division of Cardiology (2012)
Pfizer Award of Excellence, Division of Cardiology (2007)