Simon

Jackson

,

MD, FRCPC (C), MMedEd
Professor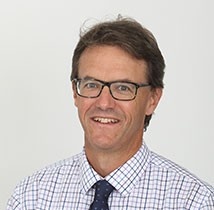 Phone:
902-473-6608
Fax:
902-473-2434
Mailing Address:
Division of Cardiology
QEII - Halifax Infirmary (HI) Site
Suite 2129 Halifax Infirmary Building
1796 Summer Street
Halifax, NS B3H 3A7

Education
BSc cum laude (University of Kings College)
MD cum laude (Dalhousie University)
MMedEd distinction (University of Dundee)
Clinical fellowship in Adult Congenital Heart Disease (Royal Brompton Hospital)
Biography
Dr. Simon Jackson is a professor of medicine and cardiologist with fellowship training in adult congenital heart disease (Royal Brampton Hospital, London, UK) and a master's of medical education (University of Dundee). He is an accomplished medical educator and administrator who has served in numerous leadership roles within the Department of Medicine, including two years as interim department head. He is active in diagnostic catheterization, serves as medical lead of the PAH program and has a large ambulatory practice.
Selected awards & honours
Department of Medicine Annual Achievement Award (2014)
Dalhousie Medical Alumni Association Young Alumnus Award (2010)
Department of Medicine Excellence in Medical Education Award (2010)
Community of Scholars Award for Excellence in Medical Education, Dalhousie University Faculty of Medicine (2009)
Dr. CB Stewart University Gold Medal Medicine Dalhousie (Class 1990)
Memberships
Nova Scotia Medical Society
Canadian Medical Association
Royal College of Physicians and Surgeons of Canada (Fellow)
American College of Cardiology
Canadian Cardiovascular Society
Employment
Professor, Department of Medicine (Aug 2013 – present)
Interim Head, Department of Medicine, Dalhousie University (May 2015 – 2017)
Deputy Head, Dalhousie University Department of Medicine (Sept 2011 – April 2015)
Director, Medical Teaching Unit, Department of Medicine (July 2008 – 2015)
Program Director Adult Cardiology (2005-2012)
Service & activity
President, Alta Gymnastics Club (2014-2018)
Member, Board of Directors, Alta Gymnastics Club (2013-2014)
RCPSC nucleus Committee Member, Adult Cardiology (2012-2018)
Canadian Cardiovascular Council (2006-2011)
Volunteer basketball coach and beavers leader