Brent
Johnston
Professor and Interim Department Head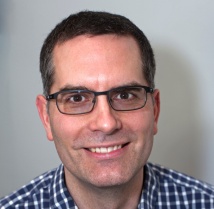 Email:
brent.johnston@dal.ca
Phone:
902-494-5131
Fax:
902-494-5125
Mailing Address:
Department of Microbiology and Immunology
Dalhousie University
Sir Charles Tupper Medical Building, Room 7C
5850 College Street
PO Box 15000
Halifax Nova Scotia Canada B3H 4R2

Research Topics:
Cancer Biology
Immunology
Inflammation
Cytokines
Chemokines
NKT Cells
Leukocyte Homing
Education
BSc, University of Calgary
PhD, University of Calgary
Postdoctoral Training, Stanford University
Research interests
Research focuses on immune cell development, homing, and activation.  We are currently studying the regulation of autoimmunity and anti-tumour immune responses by natural killer T (NKT) cells, a subset of leukocytes that bridge the innate and adaptive immune systems.
Featured publications
 
Nelson A, Gebremeskel S, Lichty BD, Johnston B. Natural killer T cells immunotherapy combined with IL-15-expressing oncolytic virotherapy and PD-1 blockade mediates pancreatic tumor regression. Journal of Immunotherapy for Cancer 2022 Mar;10(3):e003923


Gebremeskel S, Nelson A, Walker B, Oliphant T, Lobert L, Mahoney DJ, Johnston B. 2021. Natural killer T cell immunotherapy combined with oncolytic vesicular stomatitis virus or reovirus treatments differentially increases survival in mouse models of ovarian and breast cancer metastasis. Journal of Immunotherapy for Cancer 2021 Mar; 9(3):e002096.
 
Omar T, Ziltener P, Chamberlain E, Cheng Z, Johnston B. 2020. Mice lacking γδ T cells exhibit impaired clearance of Pseudomonas aeruginosa lung infection and excessive production of inflammatory cytokines. Infection and Immunity 88:e00171.
 
Gebremeskel S, Lobert L, Tanner K, Walker B, Oliphant T, Clarke LE, Dellaire G, Johnston B. 2017. Natural killer T cell immunotherapy in combination with chemotherapy-induced immunogenic cell death targets metastatic breast cancer. Cancer Immunology Research 5:1086-1097.
 
Vienotte L, Gebremeskel S, Johnston B. 2016. CXCL16-positive dendritic cells enhance invariant natural killer T cell-dependent IFN-γ production and tumor control. Oncoimmunology 5:e1160979.
 
Slauenwhite D, Gebremeskel S, Doucette CD, Hoskin DW, Johnston B. 2014. Regulation of cytokine polarization and T cell recruitment to inflamed paws in mouse collagen-induced arthritis by the chemokine receptor CXCR6. Arthritis & Rheumatology 66:3001-3012.
Selected awards and honours
Canada Research Chair in Inflammation and Immunity (2004-2014)
David T. Janigan Teaching Award  (2011)