Lois
Murray
Senior Instructor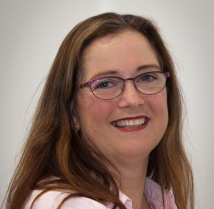 Email:
lois.murray@dal.ca
Phone:
902-494-6933
Fax:
902-494-5125
Mailing Address:
Department of Microbiology and Immunology
Dalhousie University
Sir Charles Tupper Medical Building, Room 10L
5850 College Street
PO Box 15000
Halifax Nova Scotia Canada B3H 4R2

Research Topics:
Cell Biology
Molecular and Cellular Biology
Genetics
Developmental Biology
Gene Regulation
Education
BSc, Dalhousie University
PhD, Dalhousie University
Postdoctoral Training, The University of New South Wales
Research interests
My research is focused on understanding the genetic regulation of cellular developmental processes using yeast. We use molecular genetics and cell biology to characterize genes whose products interact to trigger proliferating cells to initiate quiescence, invasive growth, or meiosis. My lab members interact with those in other labs who also use yeast as a genetic system. Over the past 10 years I have supervised one graduate student and 15 undergraduate students.
Selected publications   
Refereed Articles:
·  Legionella pneumophila requires polyamines for optimal intracellular growth. Nasrallah GK, A. L. Riveroll, A. Chong, L. E. Murray, P. J. Lewis, and R. A. Garduno.  (2011)  J. Bacteriol. 193: 4346-4360.
·  The Gcs1 Arf-GAP Mediates Snc1,2 v-SNARE Retrieval to the Golgi in Yeast (2006) Robinson M, Poon PP, Schindler C, Murray LE, Kama R, Gabriely G, Singer RA, Spang A, Johnston GC, and Gerst JE. Mol Biol Cell.  (2006) 17(4):1845-58
Non-refereed Articles:
Final Report: Koi Herpesvirus Vaccine Development. December, 2011. Nichole McMullen and Lois E. Murray (80 pages)
Teaching
MICI2400: Laboratory Techniques in Microbiology & Immunology
MICI1050: Introductory Microbiology & Immunology (BSc. Pharm) 
Advising
Academic Advisor, Microbiology & Immunology
Dalhousie iGEM Team Mentor
Science Atlantic Mentor