Marianne
Stanford
Adjunct Assistant Professor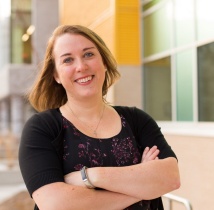 Dr. Stanford is not currently accepting students or other trainees at this time.
Email:
Marianne.Stanford@dal.ca
Phone:
902-440-4674
Research Topics:
Immunology
Vaccinology
Microbiology
Cancer Immunotherapy
Vaccine Development
Infectious Disease
Education
BSc: Memorial University of Newfoundland
MSc: Memorial University of Newfoundland
PhD: Dalhousie University
Postdoctoral Training: Robarts Research Institute/Ottawa Hospital Research Institute
Research interests
Dr. Marianne Stanford is the Asssistant Scientific Director of the Insitute of Infection and Immunity at the Canadian Institute for Health Research (CIHR).  She has expertise in preclinical research activities and clinical immunology assessment of cancer immunotherapies and infectious disease vaccines through her previous work with IMV, Inc. She also serves as adjunct professor in Microbiology and Immunology at Dalhousie University, as a member of the Vaccine Discovery group of the Canadian Centre for Vaccinology, and as an Associate Member of the Beatrice Hunter Cancer Research Institute. Marianne conducted her postdoctoral training at the Robarts Research Institute and at the Ottawa Hospital Research Institute (OHRI), focusing her research on the use of viruses in the development of novel cancer treatments. While at the OHRI, she worked with Jennerex Biotherapeutics (now SillaJen) in the development of Pexa-Vec for human clinical trials. She received her BSc and MSc from Memorial University of Newfoundland and her PhD from Dalhousie University. In her spare time, Marianne is involved in science outreach and policy and is the former Chair of the Canadian Association of Postdoctoral Scholars.
Selected publications
Vila-Leahey A, MacKay A, Portales-Cervantes L, Weir GM, Merkx-Jacques A, Stanford MM. Generation of highly activated, target specific tumor-infiltrating CD8+ T cells induced by a novel T cell targeted immunotherapy. 2020. Oncoimmunology. 27; 9(1): 1782574
Torrey HL, Kaliaperumal V, Bramhecha Y, Weir GM, Falsey AR, Walsh EE, Langley JM, Schepens B, Saelens X, and Stanford MM. Evaluation of the protective potential of antibody and T cell responses elicited by a novel preventative vaccine towards Respiratory Syncytial Virus Small Hydrophobic Protein. 2020. Human Vaccines and Immunotherapeutics. 16 (9): 2007-2017.
Evgin, L., Vaha-Koskela M., Rintoul, J., LeBoeuf F., Falls, T., Barrett J.W., Bell, J.C. and Stanford, M.M. Potent oncolytic activity of raccoonpox virus in the absence of natural pathogenicity. 2010. Molecular Therapy. 18(5):896-902.
Stanford, M.M., Barrett, J.W, Nazarian S.H, Werden, S., and McFadden G. Oncolytic virotherapy synergism with signaling inhibitors: Rapamycin increases myxoma virus tropism for human tumor cells. 2007 Journal of Virology. 81(3): 1251-60