Amy

Ornstein

,

MDCM, MSc, FRCPC, FAAP
Division Head General Pediatrics, Service Head START, Professor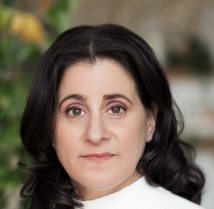 Email:
amy.ornstein@iwk.nshealth.ca
Phone:
902-470-8222
Fax:
902-470-7761
Mailing Address:
Division of General Pediatrics
IWK Health Centre
5850/5980 University Avenue
PO Box 9700
Halifax, Nova Scotia, Canada B3K 6R8

Education
FRCPC (University of Toronto)

MDCM (McGill University)
MSc (Dalhousie University)
BSc (Concordia University)
Employment
Medical director, IWK Suspected Trauma and Abuse Response Team (START), IWK
Head, Division of General Pediatrics, Dalhousie University
Professor, Department of Pediatrics, Dalhousie University
Biography
Formerly, Dr. Ornstein worked in the Suspected Child Abuse and Neglect (SCAN) Program at the Hospital for Sick Children in Toronto. Dr. Ornstein completed her residency in pediatrics and a clinical fellowship focusing in child maltreatment at the Hospital for Sick Children. She is board certified in the field of child abuse pediatrics by the American Academy of Pediatrics, and is an associate professor at Dalhousie Medical School.
Teaching
Dr. Ornstein's work has been presented at both national and international meetings focusing on both pediatrics and child maltreatment. She is active in education about child abuse and neglect and teaches a wide range of audiences including medical professionals, law enforcement and social workers.
Advocacy
Dr. Ornstein is active in advocacy, with a focus on child abuse/neglect and prevention. She has been a key leader in the vision and development of the SeaStar Child and Youth Advocacy Centre. She also led the implementation of the 'Period of PURPLE Crying' abuse prevention program at the IWK Health Centre, which is now being implemented in many parts of Nova Scotia.
Selected publications
Hymel K, Armijo-Garcia V, Foster R, Frazier T, Stoiko M, Christie L, Harper N, Weeks K, Carroll C, Hyden P, Sirotnak A, Truemper E, Ornstein A, Wang M. Validation of a Clinical Prediction Rule for Pediatric Abusive Head Trauma. Pediatrics. December 2014;134(6):e1537-4
Lewington L, Shaffer C, Ornstein A: Paediatric methadone ingestions: An under-recognized form of child maltreatment? Paediatrics & Child Health. March 2014;19(3):139
Ornstein A, Bowes M, Shouldice M, Yanchar NL; Canadian Paediatric Society, Injury Prevention Committee and Child and Youth Maltreatment Section. The importance of child and youth death review. Paeditarics & Child Health. October 2013;18(8):425-8
Ornstein A. An Approach to Child Maltreatment Documentation and Participation in the Court System. Paediatrics & Child Health. October 2013;18(8):e44-e47
Ward M, Ornstein A, Niec A, Murray L: Medical Assessment of Bruising in Suspected Child Maltreatment: A Clinical Perspective. Practice Point for the Canadian Paediatric Society. Paeditarics & Child Health. October 2013;18(8):433-7
Selected awards and honours
Breastfeeding Champion Award, 2013. Awarded by the Breast Feeding Community of Practice. An award given to a member of the community who goes above and beyond in promoting, protecting and supporting breastfeeding.
Department of Pediatrics Endowment Award to attend the Mid-Career Women Faculty Professional Development Seminar sponsored by the Association of American Medical Colleges (AAMC)
Annual Dalhousie University Department of Medicine Research Day, Second Place Oral Poster Presentation (Supervisor), 2012, "Accidental or intentional methadone ingestion in children and infants: a national pulse of the issue among Canadian pediatricians".
Department of Pediatrics, Best Grand Rounds 2010-2011; "Helping Children, Healing Trauma: Do Child Advocacy Centres make a difference and do we need one?"
Royal College of Physicians and Surgeons of Canada Educational Grant, 2009