Azar

Mehrabadi

,

PhD
Division of Perinatal Epidemiology Research Unit, Assistant Professor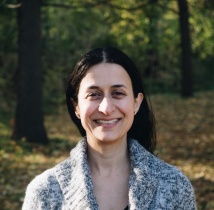 Email:
azar.mehrabadi@dal.ca
Phone:
902-470-3730
Mailing Address:
IWK Health Centre
PO Box 9700
5850-5980 University Ave.
Halifax, NS B3K 6R8

Research Topics:
Perinatal epidemiology
Severe maternal morbidity
Medication use in pregnancy and postpartum
Education
BSc, 2004, Cell Biology and Genetics (University of British Columbia)
MSc, 2008, Health Care and Epidemiology (University of British Columbia)
PhD, 2014, Epidemiology & Biostatistics, Maternal-Child Health (University of British Columbia)
Postdoctoral Fellowship, 2019, Epidemiology (McGill University)
Selected awards and honours
Fellowship Award, Canadian Institutes of Health Research, 2014.
Postdoctoral Award, Fonds de recherche en Santé du Québec, 2014.
Michael Smith Foundation for Health Services Research Senior Graduate Studentship Award, 2008.
Western Regional Training Centre for Health Services Research Award, 2008.