Joanne

Langley

,

MD
Division Head Pediatric Infectious Diseases, Professor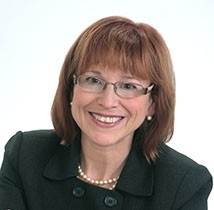 Department of Pediatrics
,
Department of Community Health and Epidemiology
Email:
joanne.langley@dal.ca
Phone:
902-470-8141
Fax:
902-470-7232
Mailing Address:
Division of Infectious Diseases
IWK Health Centre, Goldbloom Building
5850/5980 University Ave.
PO Box 9700
Halifax, NS B3K 6R8


Research Topics:
Vaccines, vaccine preventable infectious diseases
Child health, infections in children
Evidence-based immunization policy
Respiratory infections, communicable disease control
Affiliations
Professor, Departments of Pediatrics and Community Health & Epidemiology, Faculty of Medicine; Member, Faculty of Graduate Studies, Dalhousie University
Canadian Institutes of Health Research – GlaxoSmithKline Chair in Pediatric Vaccinology, Dalhousie University
Active Staff, Pediatric Infectious Diseases, IWK Health Centre; Medical Director, Infection Prevention and Control Services
Education
BA, Queen's University at Kingston
MD, Dalhousie University
MSc (Clinical Epidemiology), McMaster University
Fellow, Royal College of Physicians and Surgeons of Canada (Pediatrics, Infectious Diseases), University of Toronto
Research interests
Dr. Langley is a pediatric infectious disease physician in the Department of Pediatrics who is based at the IWK Health Centre and the Canadian Center for Vaccinology. She conducts studies on the prevention of infectious diseases using vaccines, from phase 1 (first in humans) through to efficacy trials (phase 3) and post-marketing studies of how well vaccines work when they are used in immunization programs (phase 4). These studies are done with collaborators in public health, industry, universities, and non-governmental organizations. Dr. Langley has a particular interest in prevention of respiratory infections such as Respiratory Syncytial Virus and influenza. Her work also focuses on vaccine policy and evidence-based decision making in immunization programs. She is a former member of the Canadian Task Force on Preventive Health Care and Canada's National Advisory Committee on Immunization (Chair, 2007-2011). She is an active investigator in the Canadian Immunization Research Network and leads its Clinical Trials Network (CTN).
Selected publications
Langley JM, Krahn M. Husereau D, Spika J, Fisman DN, Chit A, Van Exan R. Incorporating economic evaluation into immunization decision making in Canada: a workshop. Expert Rev Vaccines 2014; 13:129107. doi: 10.1586/14760584.2014.939637
Sanford C, Langley JM, Halperin SA, Zelman M, and the Maritime Universal Rotavirus Vaccination Program. Human Vaccines & Immunotherapeutics 2015;11:870-874,  doi: 10.1080/21645515.2015.1012028.
Langley JM, Scheifele DW, Quach C, Vanderkooi OG, Ward B, McNeil S, Dobson S, Kellner JD, Kuhn S, Kollman T, MacKinnon-Cameron D, Smith B, Li Y, Halperin SA. Safety and immunogenicity of 2010-2011 H1N12009-containing trivalent inactivated influenza vaccine in children 12-59 months of age previously given AS03-adjuvanted H1N12009 pandemic vaccine: a PHAC/CIHR Influenza Research Network (PCIRN) study. Vaccine. 2012;14:3389-94. doi: 10.1016/j.vaccine.2012.03.046.
Langley JM, Halperin SA, Rubin E, White C, McNeil S, Mutch J, Mackinnon-Cameron D, Smith B.  Safety and immunogenicity of 2 mixed primary infant immunization schedules of pentavalent diphtheria, tetanus, acellular pertussis, inactivated poliomyelitis, and Haemophilus influenzae Type B vaccines at 2, 4, and 6 months of age: a randomized controlled tri Pediatr Infect Dis J. 2012 Feb;31(2):189-92. doi:10.1097/INF.0b013e318242462a.