Sarah

Manos

,

MD
Division of General Pediatrics, Associate Professor, Associate Chair of Faculty Development (Pediatrics), Co-Program Director Pediatric Postgraduate Medical Education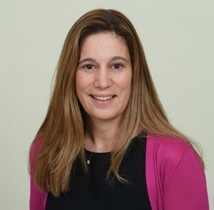 Email:
sarah.manos@iwk.nshealth.ca
Phone:
902-470-8534
Fax:
902-470-6913
Mailing Address:
Division of General Pediatrics
IWK Health Centre
PO Box 9700
5850-5980 University Ave.
Halifax, NS B3K 6R8

Research Topics:
Adolescents
Medical education
Feedback

Education
Pediatric Residency (Dalhousie University, IWK Health Centre)
MD (Dalhousie University)
Selected publications
Youth healthcare utilization in Nova Scotia: What is the role of age, sex and socio-economic status? Manos S, Cui Y, McDonald N, Parker L, Dummer T.  Can J Public Health 2014;105(6):e431-e437.
Postgraduate adolescent interviewing skills: A reflection of the sustainability of structured formal undergraduate training.  Manos S, Joukhadar N, Bourget G, Mann K, Blake K. Poster presentation at ICRE Toronto October 2014.
The Pediatric OSCE collaboration of Canada (POCC) M. Ladhani, A. Atkinson, H. Writer, C. Vadeboncoeur, M. Norris, M. Weinstein, A. Jeffries, Canadian Pediatric Program Directors (CPPD). Poster presented by S. Manos at AMEE in Prague August 2013.
Approach to the Adolescent.  Pediatric Clerkship Manual, Dalhousie University, Revised August 2013.
Selected awards and honours
Certificate of Excellence in Pediatric Undergraduate Education, 2013
"Silver Spoon" Teaching Award, 2007
Recognition from chief residents (on behalf of pediatric residents) as "staff who is excellent to work with" 2010-2011, 2011-2012, 2013-2014