Tara

Chobotuk

,

MD
Division Head IWK Community Pediatrics, Assistant Professor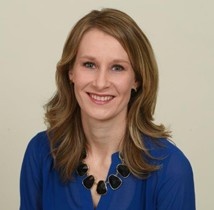 Phone:
902-470-8043
Fax:
902-470-8137
Mailing Address:
Shared Clinics, IWK Health Centre
5980 University Avenue
Halifax, NS B3K 6R8

Research Topics:
Community pediatrics
Pediatric health advocacy
Education
BSc (Honours), University of Calgary
MD, University of Alberta
FRCPC, Dalhousie University
Clinical interests
Dr. Chobotuk has diverse interests within Pediatric Medicine. At the IWK Health Centre, she delivers acute care in the Pediatric Emergency Department and she provides inpatient care to patients admitted to the Pediatric Medical Unit. She also provides consultant care in the outpatient community setting at the IWK Spryfield Pediatric Clinic and the school-based clinic, the IWK Rockingstone Pediatric Clinic. Dr. Chobotuk has interests in collaborating with primary care physicians and allied health professionals to deliver optimal care to babies, children and youth, particularly in their own community. She enjoys teaching medical students and residents.
Research interests
Dr. Chobotuk is interested in researching collaborative care models to learn the best ways to work with patients and their families to provide excellent health care in the community setting. She has a passion for healthy living and enjoys advocating for healthier lifestyles for all children and their families. She has interests in addressing the social determinants of health that affect children and their families, to improve their health. In collaboration with members of the community of Spryfield and other health professionals, she helped create the project called "Tap the Tap: Drink Water Between Meals". This community-based health advocacy project encouraged preschool children and their families to drink tap water between meals to stay healthy, instead of less healthy choices.
Selected publications
Clive B, Chobotuk T. An 18-month old boy with growth failure and gross motor skill regression. Paediatrics & Child Health. Accepted and publication pending. 
Holland A, Chobotuk T.  First episode seizure in a 10-Year-Old. Paediatrics & Child Health. Accepted and publication pending.
Pianosi K, Chobotuk T, Halperin BA, Halperin SA. Influenza immunization practices and policies for health care students in Canada.  Canadian Journal of Infectious Diseases & Medical Microbiology 2013 24(4): 195-201.
Chobotuk T, Kellner JD. Calgary based study of influenza vaccination for young children: parental belief and behaviours.  Canadian Communicable Disease Report 2006: 32 (13): 141-150.
Selected awards and honours
Steady Sail Award for Outstanding Pediatrician in the Community- Awarded by the Dalhousie University Pediatric Residents (2015)
Dalhousie University Faculty of Medicine Award for Undergraduate Teaching (2015)