Harold
Robertson
Professor Emeritus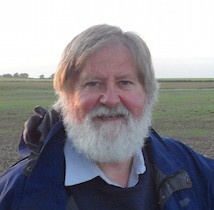 Email:
har1@dal.ca
Phone:
902-494-4010
Mailing Address:
Brain Repair Centre, Dalhousie University, Life Sciences Research Institute, 1348 Summer Street, North Tower Halifax, NS B3H 4R2 Canada

Education
BA (Western Ontario)
MSc (Western Ontario)
PhD (Cantab)
FRSC
Research interests
Dr. Robertson collaborates with colleagues in the Departments of Psychiatry and Medicine-Neurology. He holds a CIHR operating grant as PI and does mainly clinically-focused research using the expertise of his colleagues and Capital District Health Authority equipment for magnetic resonance imaging. He also does research through collaboration with a biotechnology company, Neurodyn Inc, where he has several projects related to his major research interest, the treatment of neurological disorders such as Parkinson's disease, Alzheimer's disease, amyotrophic lateral sclerosis and Huntington's disease.
Selected publications
Mendez, I., Vinuela, A., Astradsson, A., Mukhida, K., Hallett, P., Robertson, H., Tierney, T., Holness, R., Dagher, A., Trojanowski, J.Q., et al. (2008). Dopamine neurons implanted into people with Parkinson's disease survive without pathology for 14 years. Nat Med 14, 507-509.
Hallett, P.J., Cooper, O., Sadi, D., Robertson, H., Mendez, I., and Isacson, O. (2014). Long-term health of dopaminergic neuron transplants in Parkinson's disease patients. Cell Rep 7, 1755-1761.
Rolheiser, T.M., Fulton, H.G., Good, K.P., Fisk, J.D., McKelvey, J.R., Scherfler, C., Khan, N.M., Leslie, R.A., and Robertson, H.A. (2011). Diffusion tensor imaging and olfactory identification testing in early-stage Parkinson's disease. J Neurol 258, 1254-1260.
Van Kampen JM, Baranowski DC, Robertson HA, Shaw CA, Kay DG. (2015) The Progressive BSSG Rat Model of Parkinson's: Recapitulating Multiple Key Features of the Human Disease.PLoS One. 10(10):e0139694. doi: 10.1371/journal.pone.0139694