About the department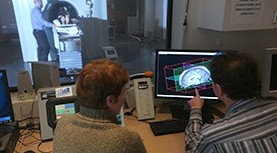 With exceptional educational programs and inspiring research, our department works to advance the field of psychiatry and mental healthcare. Learn more about our department.
Upcoming Events
Public Panel Discussion: Environment, brain development, and mental health
How do environment influences affect brain development and mental health?
Join us for a public panel discussion on Thursday, Oct. 26, 2023 from 7 to 9 p.m. at the Peggy Corkum Music Room.
Free and open to the public. No registration required.
Learn more about the event.
Research Day 2023
Research Day will be held on Friday, Oct. 27, 2023 at the Atlantica Hotel.
Note: This is an internal event and not open to the public.
Learn more about Research Day.
People