S. Mark
Taylor
Professor and Interim Division Head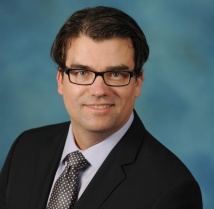 Education
BSc, University of Prince Edward Island
MD, University of Western Ontario
Residency, University of Western Ontario
Fellowship, Washington University
Board certification
Royal College of Surgeons (Canada): Otolaryngology-Head and Neck Surgery
American Board of Facial Plastic and Reconstructive Surgery
American Board of Otolaryngology
Leadership and administrative positions
Director, Head and Neck Surgery Program, Dalhousie University
Deputy Head, Otolaryngology/Head and Neck Surgery, Dalhousie University
Fellowship Director, Head and Neck Surgery/Facial Plastic Surgery, Dalhousie University
President, Canadian Academy of Facial Plastic and Reconstructive Surgery
Canadian Representative, International Federation of Facial Plastic Surgery Societies (IFFSS)
Co-president, Canadian Association of Head and Neck Surgical Oncology
President, Canadian Society of Otolaryngology - Head and Neck Surgery Fund
President-elect, Canadian Society of Otolaryngology-Head and Neck Surgery
Clinical and research interests
Dr. Taylor's clinical and research interests are in the subspecialty areas of head and neck oncologic surgery, and facial plastic and reconstructive surgery. His cancer interests are related to minimally invasive laser surgery for the management of oral, laryngeal and pharyngeal tumors. In the realm of facial plastic surgery he has expertise in the treatment of facial skin cancer and facial/nasal reconstruction, the management of facial paralysis, nasal/rhinoplastic surgery, oculoplastic (eyelid) surgery and surgery of the aging face. Dr. Taylor has published over 150 scientific articles and is regularly asked to speak nationally and internationally on the topics listed above.
Selected publications
Taylor SM, Brake M. Liposuction for the Management of Submental Lymphedema in the Head and Neck Cancer Patient. Otolaryngol Head Neck Surg 2012 Jun;146(6):1028-30.
Makki F, Rigby MH, Bullock MJ, Brown T, Hart RD, Trites J, Hinni M, Taylor SM. CO2 laser versus cold steel margin analysis following endoscopic excision of glottic cancer. J Otolaryngol Head Neck Surg. 2014 Feb 6;43:6.
Taylor SM, Kerr P, Fung K, Kumar A, Wilke D, Jang Y, Scott J, Phillips J, Hart RD, Trites J. Rigby M. Treatment of T1b glottic cancer: Laser versus Radiation. A Canadian Multicentred Study. J Otolaryngol Head Neck Surg. 2013. Mar 19;42:22.
Taylor SM, Drover C, MacEachern R, Bullock M, Hart R, Psooy B, Trites J. Is Preoperative Ultrasound Accurate in Measuring Tumor Thickness and Predicting the Incidence of Cervical Metastasis in Oral Cancer. Oral Oncology 2010; 46:38-41.
Rigby MH, Taylor SM. Review of Transoral Laser Microsurgery for Cancer of the Upper Aerodigestive Tract. J Otolaryngol Head Neck Surg 2011 Apr;40(2):113-21.
Selected awards and honours
Cancer Care Nova Scotia Pioneer Excellence Award: Awarded every five years for pioneering cancer work in the province of Nova Scotia. Dr. Taylor was chosen given his internationally recognized work in transoral laser microsurgery for the treatment of head and neck cancer.
Research supervisor: Dr. Taylor supervised the top clinical paper at the 2013 Canadian Society of Otolaryngology-Head and Neck Surgery Annual Resident Research Competition and also at the 2013 Dalhousie University Department of Surgery Resident Research Day.
Anderson Prize in Facial Plastic and Reconstructive Surgery and recognition as the 700th Diplomate of the American Board of Facial Plastic and Reconstructive Surgery.
Top head and neck oncology paper at the 2012 Canadian Society of Otolaryngology-Head and Neck Surgery Annual Meeting. Dr. Taylor was also recognized as presenting the best clinical paper at the 2nd World Congress of the International Academy of Oral Oncology. His paper was selected from 500 free paper presentations.
Staff Teaching Award in Otolaryngology-Head and Neck Surgery- 2004, 2010.