Jonathan R.B.
Trites
Associate Professor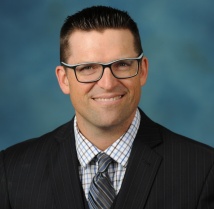 Education
BSc, Biology, Acadia University
MD, Dalhousie University
Residency, Otolaryngology-Head and Neck Surgery, Western University
Fellowship, Head and Neck Surgical Oncology and Microvascular Reconstruction, University of Iowa
Clinical, academic and research interests
Dr. Trites's clinical practice involves the surgical management of benign and malignant neoplasms of the head, neck, face and skull base, thyroid, parathyroid and salivary glands. Areas of particular interest include the functional reconstruction of surgical and traumatic deformities and facial paralysis. Academic interests include surgical education, global health, image guidance in oral cancer, serum biomarkers in thyroid cancer, and objective outcomes in free tissue transfer.
Selected publications
Selected awards and honours
Manuary Spokesperson, Head & Neck Cancer Fundraiser (QE-II Foundation, Cancer Care Nova Scotia), 2014
Staff Teaching Award, Dalhousie Division of Otolaryngology-HNS, 2013
Distinguished Service Award, Canadian Society of Otolaryngology-HNS, 2012
Distinguished Alumnus, Western University Dept. Otolaryngology-HNS: 2010
Outstanding Educator, Dalhousie Medicine Class of 2006: June 2005
First Place, Poliquin-Xomed National Residents' Research Competition, 53rd Annual Meeting of the Canadian Society of Otolaryngology-HNS, 1999
Memberships
Fellow, Royal College of Surgeons of Canada (1999)
Fellow, American College of Surgeons (2009)
Diplomate, American Board of Otolaryngology (2000)
Member, Canadian Society of Otolaryngology-Head & Neck Surgery
Member, Canadian Association of Head & Neck Surgical Oncology