Andrea
Lantz
Assistant Professor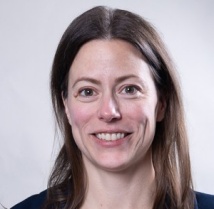 Department of Urology
Phone:
902-425-3940
Fax:
902-422-0033
Mailing Address:
Urology Consultants
Suite 620, 5991 Spring Garden Rd.
Halifax, NS, B3H 1Y6

Research & Clinical Interests:
Stone disease
Urology education
Endourology
Education
BSc (St. Mary's University)
MD (Dalhousie University)
Urology Residency (University of Ottawa)
Endourology Fellowship (St. Michael's Hospital)

Biography
Dr. Andrea Lantz is originally from British Columbia, but moved to Nova Scotia with her family after high school.  Most of her immediate and extended family lives in the South shore area.  Dr. Lantz completed her BSc at Saint Mary's University then medical school at Dalhousie University.  She went on to Urology residency in Ottawa and a fellowship in Toronto at St. Michael's hospital.  Dr. Lantz joined Dalhousie Urology in 2013.

Selected Publications

Lantz AG, McKay JP, Ordon M, Pace KT, Monga M, Honey RJD'A. Shockwave lithotripsy practice pattern variations amongst and between American and Canadian urologists: in support of guidelines. Journal of Endourology. 2016, 30(8): 918-922.

Blankstein U, Lantz A, RJD'A Honey, Ordon M, Pace T, Lee JY. Validation of a novel inanimate ureteroscopy training model and a simulation-based flexible ureteroscopy training course. Can Urol Assoc J. 2015 Sep-Oct; 9(9-10):331-5.

Lantz AG, Honey RJD'A. Lumbar plexopathy as a complication of percutaneous nephrolithotomy in horseshoe kidney. Submitted to Can Urol Assoc J. 2015; 9(1-2):E78-80.
Lantz AG, O'Malley P, Ordon M, Lee JY. Assessing radiation exposure during endoscopic-guided percutaneous nephrolithotomy (ePCNL). Can Urol Assoc J 2014;8(9-10):347-51.
Preston MA, Breau RH, Lantz AG, et al. The association between nerve sparing and a positive surgical margin during radical prostatectomy. Urol Oncol. 2014. pii: S1078-1439(14)00317-2. doi: 10.1016/j.urolonc.2014.09.006. [Epub ahead of print].
Gupta V, Lantz AG, Alzharani T, Foell K, Lee JY. Baseline Urologic Surgical Skills among Medical Students: Differentiating Trainees. Can Urol Assoc J. 2014;8(7-8):242-6.