David
Bell
Professor, Department Head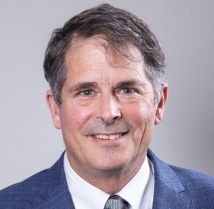 Department of Urology
Email:
bellurol@dal.ca
Phone:
902-473-5853
Fax:
902-473-5855
Mailing Address:
Room 293 5th Floor Victoria
1276 South Park Street
Halifax, NS, B3H 2Y9

Research & Clinical Interests:
Bladder cancer
Prostate cancer
Urologic cancer
Education
BSc (Dalhousie University)
MD (Dalhousie University)
Internship (St. Paul's Hospital, Vancouver, BC)
Urology Residency (Dalhousie University)
Fellowship in Urologic Oncology (Laval & University Medical Center, Indianapolis, Indiana)
Designations
FRCSC
Department Head (Department of Urology, Dalhousie University, 2008-present)
Biography
Dr. Bell is a native Nova Scotian, born in Liverpool, NS. He completed his undergraduate and medical degrees at Dalhousie University. He fulfilled his internship at St. Paul's Hospital in Vancouver and following a year of Primary Care returned to complete a Urology residency at Dalhousie University. He completed further Fellowship training in Urologic Oncology at Laval University and at the Indiana University Medical Centre, Indianapolis, Indiana and joined the Faculty of Medicine at Dalhousie in 1992. Dr David G. Bell was appointed Professor and Department Head for the Department of Urology in 2008. Dr Bell has a major interest in Urologic Oncology with a primary interest in bladder and prostate cancer.
Selected Publications
Robert Nam, Raj Satkunasivam, Joseph Chin, Jon Izawa, John Trachtenberg, Ricardo A Rendon,, David Bell, Rajiv Kumar Singal Christopher Sherman, Linda Sugar, Kevin Chagin, Michael Kattan, "Next Generation Prostate Cancer Risk Calculator for Primary Care Physicians.", Canadian Urological Association Journal (CUAJ) Approved for publication February 2018

Thomas, LN, Merrimen,J, Bell, DG, Rendon, R, and Too, CKL (2015) Prolactin-and testosterone-induced carboxpeptidase-D correlates with increased nitrotyrosines and Ki67 in prostate cancer. The Prostate, 75:1726-1736
Lynn N. Thomas, Jennifer Merrimen, David G. Bell, Ricardo Rendon, Vincent Goffin, and Catherine K. L. Too, (2014) Carboxypeptidase-D is  Elevated in Prostate Cancer and its Anti-Apoptotic Activity is Abolished by Combined Androgen and Prolactin Receptor Targeting, The Prostate, Wiley Online Library, January, 2014 DOI 10.1002/pros.22793.
Kapoor, A., Dason, S., Allard, C., Shayegan, B., Lacombe, L., Rendon, R., So., A., Bell, D., et al, The Impact of Method of Distal Ureter Management During Radical Nephroureterectomy on Tumour Recurrence, Canadian Urol Assoc Journal, 2014, Nov-Dec, 8(11-12) E845-E852.
Yafi, F., Aprikian, A., Fradet, Y., Chin, J., Izawa, J., Rendon, R. et al. (2012). Surveillance guidelines based on recurrence patterns after radical cystectomy for bladder cancer: the Canadian Bladder Cancer Network experience. BJU international..