Dawn
MacLellan
Associate Professor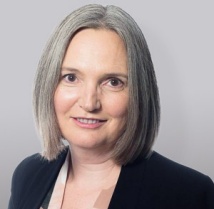 Email:
dawn.maclellan@iwk.nshealth.ca
Phone:
902-470-8943
Fax:
902-470-8267
Mailing Address:
IWK Health Centre
Division of Pediatric Urology
5850 University Ave
Halifax, NS B3J 3G9
Assistant: Susan.nicholson@iwk.nshealth.ca

Research & Clinical Interests:
Pediatric urology
Biomarkers
Education
BSc (Dalhousie University)
MD (Dalhousie University)
Urology Residency (Dalhousie University)
Pediatric Urology Research & Clinical Fellowship (Boston Children's Hospital)
Awards/Honours
October 2010, American Academy of Pediatrics Clinical Prize Finalist Urology Section, "Transition of care to an adult Spina Bifida clinic: Patient perspectives and medical outcomes", San Francisco, California

December 2010 - IWK Auxiliary Award Winner 2009, awarded for highest score of IWK Category B Grant Competition for "Urinary metabolites in Wilms Tumor"

2012-2013 - Pediatric Grand Rounds Award, for the best Pediatric Grand Rounds, IWK Health Centre

Current Department Roles
Undergraduate Urology Coordinator (COPS/Tutor Coordinator)
Member RPC (Resident Research)
National/External Roles
President, Canadian Academy of Urologic Surgeons
President, Pediatric Urologists of Canada
Member, Canadian Undergraduate Urology Curriculum of Canadian Urological Association

Biography
Dr. MacLellan is from Truro, NS.  She completed a Bachelor of Science degree, medical school and Urology residency training at Dalhousie University.  She spent three years as a Fellow at the Boston Children's Hospital performing clinical and basic science research in pediatric urology.  Dr. MacLellan was appointed as Assistant Professor in 2014.  Dr. MacLellan's current interests are the clinical care of children with urologic diseases and clinical and basic science research in the pathophysiology of kidney obstruction and other congenital anomalies.  She has served as teh Secretary/Treasurer and President of the Pediatric Urologists of Canada and the President of the Canadian Academy of Urologic Surgeons.  Dr. MacLellan has also served on the Board of the North Eastern Section of the American Urological Association.