Dawn
MacLellan
Associate Professor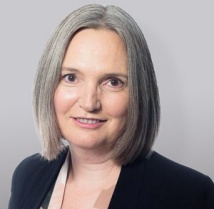 Department of Urology
,
Department of Pathology
Email:
dawn.maclellan@iwk.nshealth.ca
Phone:
902-470-8943
Fax:
902-470-8267
Mailing Address:
IWK Health Centre
5850 University Ave
Halifax, NS B3J 3G9
Assistant: Susan.nicholson@iwk.nshealth.ca

Research & Clinical Interests:
Pediatric urology
Biomarkers
Education
BSc (Dalhousie University)
MD (Dalhousie University)
Residency (Dalhousie University)
Research and Clinical Fellowship (Boston Children's Hospital)
Awards
2012-2013 - Pediatric Grand Rounds Award, for the best Pediatric Grand Rounds, IWK Health Centre

Biography
Dr. Dawn MacLellan completed a Bachelor of Science degree, medical school and Urology residency training at Dalhousie University. She spent three years as a fellow at the Boston Children's Hospital performing clinical and basic science research in pediatric urology. Dr. MacLellan was appointed as Assistant Professor to the Department of Urology at Dalhousie University in 2004. She was cross-appointed to the Department of Pathology and Faculty of Graduate Studies in 2006. Dr. MacLellan's current interests are the clinical care of children with urologic disease and clinical and basic science research in the pathophysiology of kidney obstruction and other congenital anomalies.