Greg
Bailly
Professor, Department Head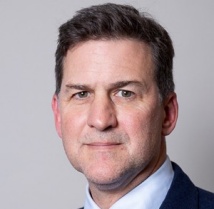 Department of Urology
Email:
gbailly@dal.ca
Phone:
902-425-3940
Fax:
902-422-0033
Mailing Address:
VG Site -5th Floor Victoria Building, VG Site
Room 293, 1276 South Park St
Halifax, NS, B3H 2Y9

Research & Clinical Interests:
Urology education
Incontinence
Functional urology
Female urology
LUTS BPH
Prostate disease
Sexual dysfunction
Urologic prostheses
Urethral stricture disease
Education
BSc (Queen's University)
MD (Dalhousie University)
Urology Residency (Dalhousie University)
Fellowship in Urodynamics and Reconstructive Urology (University of Toronto)
Designations
FRCSC
Residency Program Director (Department of Urology, Dalhousie University, 2006-present)
Department Head, (2018-present)
Awards
2013 - RW Schwarz Faculty Teaching Award
2012 - RW Schwarz Faculty Teaching Award
2012 - Mentor of the Year Award - Royal College of Physicians and Surgeons of Canada, Region 5
Biography
Dr. Greg Bailly attended Queen's University, completing a BSc in Life Sciences in 1993, before returning to his home province to complete Medical School at Dalhousie University in 1997. He subsequently completed his urology residency at Dalhousie in 2002. Dr. Bailly completed a Fellowship at the University of Toronto in Urodynamics and Reconstructive Urology, before joining the Department of Urology at Dalhousie University in 2003.  Dr. Bailly has focused his academic interest on resident education, serving as Program Director from 2006-2016. His clinical interests include female urology, incontinence, urethral reconstruction, erectile dysfunction, and prostate disease.