Dr.
Jerzy B.
Gajewski
Professor Emeritus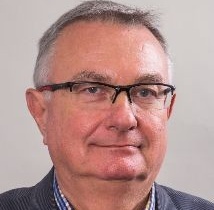 Email:
jgajew@dal.ca
Phone:
902-449-5399
Mailing Address:
109 Anchor Drive Halifax, NS B3N 3B9

Research & Clinical Interests:
Functional urology
Incontinence
Overactive bladder
Erectile dysfunction
Voiding dysfunction
Bladder pain syndrome
Neuromodulation
Education
MD (Poznan, Poland)
Residency in Urology (Poland)
Residency in Urology (Dalhousie University)

Fellowship in Neurourology and Urodynamics (Dalhousie University)
Awards
2019- Honorary Member of the Functional and Reconstructive Urology Society of Canada (FRUSC)

2019- Honorary Member of the International Continence Society (ICS)

2018- Polish Functional Urology Award "Zwierciadlo Duszy"

2018- CUA Golden Lithotrite Award

2014- CUA Award, lifetime achievement award
2009- 2014 - "Guest Professor" Central South University, Changsha Hunan, China
2001- Honorary Membership of Polish Urological Association
1984- First Prize, Laboratory Research, American Urological Association
Biography
Dr. Jerzy B. Gajewski graduated from Medical school in Poznan, Poland (1973) and pursued his urological training in Poland and Germany.  He immigrated to Canada with is wife Lidia and two children in 1982.  He completed his urology residency and fellowship in Neurourology and Urodynamics at Dalhousie University in 1986.  His main interests are; voiding dysfunction, incontinence, interstitial cystitis, neuromodulation and erectile dysfunction.  He was instrumental in establishing one of the two first centres in Canada for Sacral Neuromodulation.  He also established a Fellowship Program in Functional Urology and trained several national and international fellows.  He published over 100 papers and book chapters and had over 200 presentations on these topics.  He received research awards from CUA, PTU, and AUA.

He was actively involved in several national and international urology associations.  He is Past Chair of the Canadian Male Sexual Council.  Past President of the Canadian Academy of Urological Surgeons and Past President of the Northeastern Section of the American Urological Association.  He is a very active member of the Canadian Urological Association (CUA) and was its Treasurer for several years and then President from 2009-2010.  He is the recipient of the CUA Life Achievement Award.  Until 2018, he was also the Historian for the CUA.  Dr. Gajewski has compiled all documents and artefacts and established the History Room at the corporate CUA Office in Montreal and contributes to several publications and presentations on this topic.  He was a member of the History Committee of the AUA.  Dr. Gajewski received the CUA Golden Lithotrite Award for his contribution to history of the CUA.  He is also a very active member of the International Continence Society (IC).  He is Past Chair of the Publication and Communication Committee and Past Trustee of the ICS.  Recently, he was Chair of Neurourology Working Group of the ICS Standardization Committee and Treasurer of ICS.  He is now a member of the Steering Committee for 2020 International Consultation on Incontinence.  He collaborates with the European Association of Urology, Chinese Urological Association and Polish Urological Association.  He received Honorary Membership of the Polish Urological Society for collaboration in research and education and most recently the Polish Functional Urology Award for contribution to development of Functional Urology in Poland.  He is a founding member of the Bethune Society (Chinese and Canadian Urological Educational Society).  He was also very involved in establishing and continuing the Educational Exchange Program with the European Association of Urology.

Dr. Gajewski enjoys sailing as a hobby and belongs to the Royal Nova Scotia Yacht Squadron, the oldest sailing club in North America.  He is also Vice-Conseille de Presse, La Chaine des Rotisseurs-Nova Scotia, Bailliage, Canada.