Just add social media: Pediatric pain researcher takes science to parents to make an impact
»
Go to news main
Just add social media: Pediatric pain researcher takes science to parents to make an impact
Posted by Melanie Jollymore on March 11, 2019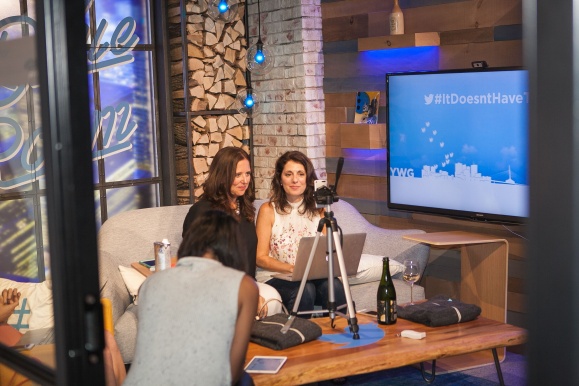 It seems an unlikely partnership on the surface—an academic psychologist and a former video jockey. But together Dr. Christine Chambers—a Dalhousie pain researcher at the IWK Health Centre in Halifax—and Erica Ehm—a former Much Music-host-turned-parenting-blogger—are helping millions of parents around the world learn how to help relieve their children's pain with the #ItDoesntHaveToHurt initiative.
"We received more than 150 million content views in just one year," says Dr. Chambers of the digital content she and her research team co-created with Ehm and her team at YummyMummyClub.ca, an award-winning online publishing platform geared towards Canadian mothers. 
"We thought the focus would be Canadian but parents and organizations around the world started sharing our content and we ended up with a huge international reach."
The inspiration for this innovative partnership was a short YouTube video Dr. Chambers created to share research into how parents can help alleviate childhood needle pains. Dr. Chambers produced this video in 2013 with a $10,000 knowledge-sharing grant from the Nova Scotia Health Research Foundation and launched it on social media with the hashtag, #ItDoesntHaveToHurt.
"I learned quickly that if you can tag and engage influencers and they share your content, you can reach more people and make an impact," says Dr. Chambers, who took to Twitter to push her research findings out into the world.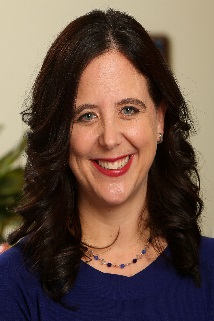 Dr. Chambers had gained the skills and the courage to step into the social media spotlight thanks to a May Day Fund fellowship in media, policy, and advocacy she completed in 2013 in Washington, D.C. "This experience, and the coaching I received, taught me how to both communicate and engage," she says. "It gave me the confidence to try new ways of getting information to parents about how they can help manage their child's pain."
As a mother of four children herself, Dr. Chambers knew parents would be eager to learn how to help their children cope with pain. She also knew that Erica Ehm's YummyMummyClub.ca had a huge following of six million Canadian parents. She reached out to Ehm, who was surprised to hear from her but happy to jump in. The two put their heads together and came up with a proposal to the Canadian Institutes of Health Research (CIHR). CIHR granted the funding for Chambers and Ehm to launch the #ItDoesntHaveToHurt initiative in 2015. (This won the Canadian Online Publishers' gold medal award for best online campaign in 2016).
Now parents as far away from Nova Scotia as New Zealand are using #ItDoesntHaveToHurt to share their experiences with directly mitigating their child's pain and advocating to health professionals to use one of many evidence-based pain-relief approaches shared with parents through #ItDoesntHaveToHurt.
"There are many reasons why children's pain is not as well-managed as it should be," notes Dr. Chambers. "There are misconceptions that children don't feel pain as much as adults, that short-term appropriate use of medications in acute situations can cause addiction, or that girls exaggerate their pain while boys play theirs down. None of these myths is true. So we have to debunk the myths and put correct information out there instead."
In multiple studies over 20 years, Dr. Chambers has found that how parents speak to their children about pain—either in advance, during or after a medical procedure, for example—profoundly influences the degree to which the children suffer from pain. Parents can use distraction, comfort (such as breastfeeding an infant during a needle), topical anesthetics and other tools to take the sting out of simple procedures.
"It's important for parents to be empowered with this information," says Dr. Chambers, recalling the case of one mother who insisted she breastfeed her baby while an IV was being inserted. "The resident was reluctant to allow it but the mother had seen our #ItDoesntHaveToHurt content and was able to tell him it was proven by research to help. The procedure went so smoothly with breastfeeding to reduce the pain, ultimately, she changed that resident's viewpoint. This changed the system for her child and every other child this professional will care for in similar circumstances in the future."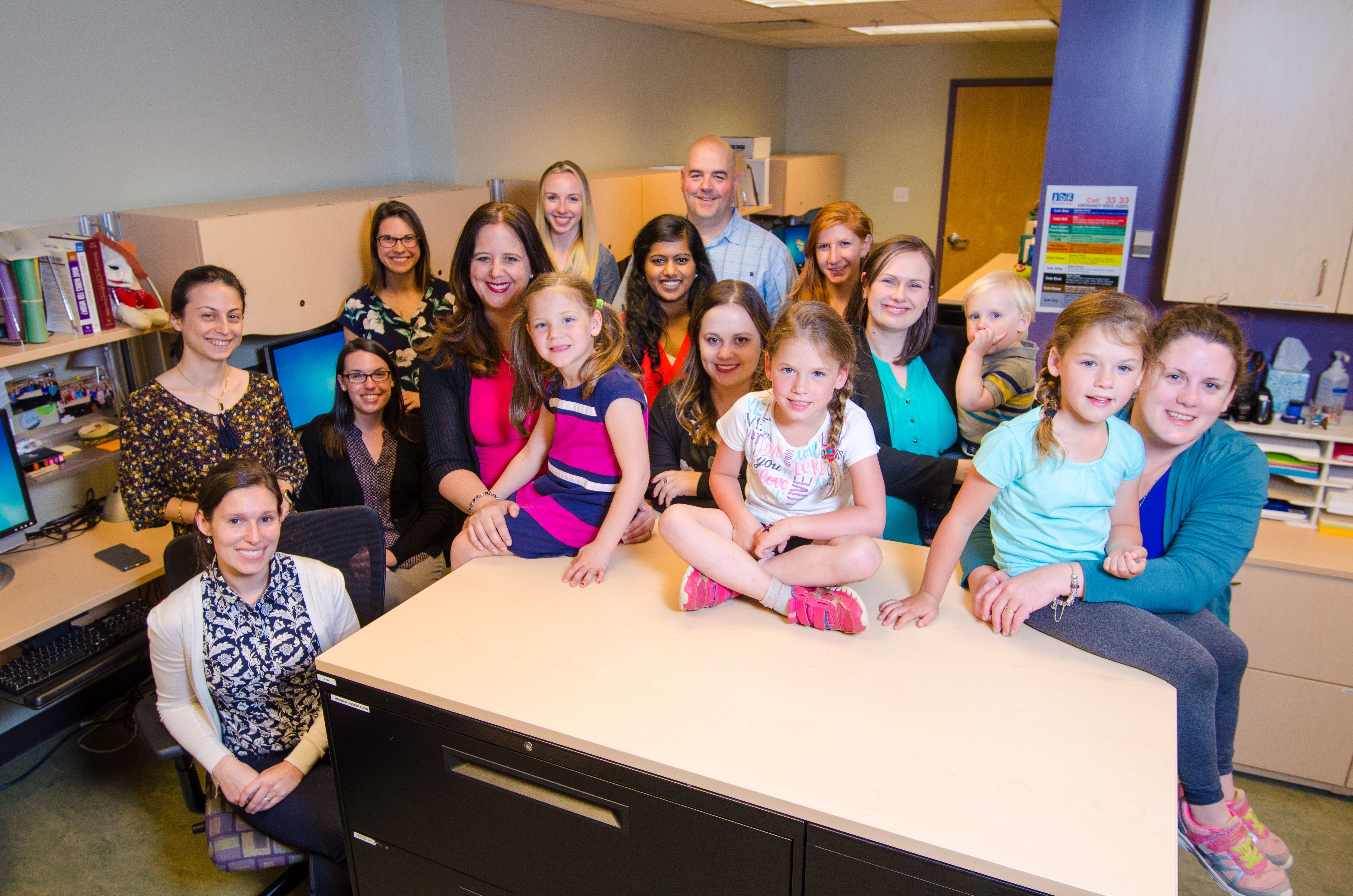 Christine Chambers is continuing to build partnerships to improve pain management for children, with a new national knowledge mobilization network based at Dalhousie. They've called it Solutions for Kids in Pain (SKIP). SKIP is co-directed by Children's Healthcare Canada, and includes Ehm's YummyMummyClub.ca and more than 75 other national and international partners from across sectors. SKIP will reduce children's suffering, prevent families from avoiding necessary health care, lower the risk of children going on to develop chronic pain and addictions in adulthood, and lighten pain's financial load on families and health systems.
"Through SKIP, we are bringing together the pediatric pain research community, 48 different health institutions—including all the children's hospitals in Canada—and patients and families in a comprehensive way, to really get the research findings into action on the frontlines and promote change at every level in the health system," Dr. Chambers explains.
Over the past three years, national and international organizations have showered Dr. Chambers with awards recognizing the impact of her work. Since 2016, she's received 14 major awards for her leadership, engagement and advocacy efforts from such organizations as CIHR, the Canadian Pain Society and the American Pain Society. And, in 2018, she delivered a plenary address on transforming research evidence into societal influence at the World Pain Congress in Boston—a true sign of having "arrived" as a high-impact international leader in her field.
"My mission is to take all that we're learning about how to alleviate children's pain and see that it gets put into practice as quickly as possible," Dr. Chambers says, adding, "There is huge potential for our innovative knowledge mobilization approach to be applied to many other health areas."
Dr. Chambers' approach is radical for academia, where historically it can take as long as 17 years for research findings to trickle into practice via journal publications and conference presentations.
"Seventeen years! That's an entire childhood of missed opportunity," she says. "It's time to change our approach and engage with partners, providers, and parents in a new way to make things better for our kids."
https://itdoesnthavetohurt.ca/