Fighting cognitive decline
»
Go to news main
Fighting cognitive decline
Posted by NSHA Staff on March 26, 2019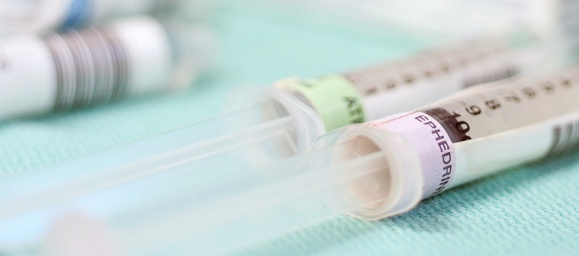 Dr. Michael Schmidt and his research team have received funding of almost $350,000 to support their work in developing measures that will help improve outcomes for older surgical patients.
 
The Toronto-based Centre for Aging and Brain Health Innovation recently awarded the grant of $349,947 for a two-year project titled: Computerized assessment for Post-Operative Cognitive Decline (POCD) in elderly surgical populations – a multi-centre study. The project has also received $50,000 from the Nova Scotia Health Research Foundation.
 


Dr. Schmidt, a QEII Health Sciences Centre anesthesiologist, and Dalhousie University professor and researcher, focuses much of his research on reducing the risks to patients' brains from the use of anesthesia for surgical procedures.
 
"It is not uncommon for families of the patient to tell me: 'Since the surgery, grandma/grandpa is not the same'," he said. "Families of these elderly patients undergoing general anesthesia and surgery often observe their loved ones are not getting back to the same cognitive level they were prior to their procedure."
Because brain cells gradually die as we age, the risks of cognitive decline as a result of surgery and anesthesia rise with age. Older people simply have fewer brain cells in reserve to recover any loss, and the result can be life-altering changes to brain function.
"In some cases, the elderly can no longer go back to independent living," Dr. Schmidt said. "This puts an incredible burden on the patient, their families, and the collective taxpayers of Nova Scotia."
 
His POCD project, developed in collaboration with Dr. Gail Eskes and the Brain Repair Centre, will use a web-based tool called DalCAB to develop a data set before and after surgery to assess any changes in a patient's cognition or brain function.
The aim is to use this data to refine a process, or module, that will indicate that patient's risk of cognitive decline. This information will help physicians make care decisions that support improved patient outcomes.
For more information about the project, please visit nsanesthesia.ca/research and look under Adult Anesthesia (NSHA) Projects.