About the Department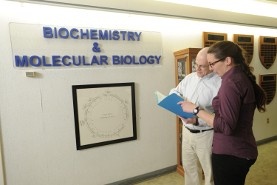 Biochemistry and Molecular Biology investigates the relationships of chemical structure to the function of biological compounds. To achieve these goals, biochemistry uses a specific approach that combines basic principles of chemistry, biology, physics, and mathematicsto dissect complex biological processes.
Become a BIOC Grad Student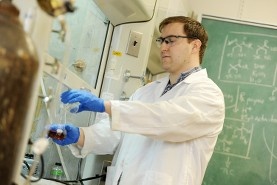 Apply now to work with one of our faculty members who collectively span a diverse range of interests. Interaction with graduate students and postdoctoral research fellows contributes to an exciting environment for scientific study in the field of biochemistry and molecular biology.
| | |
| --- | --- |
| | Here you can find out about your council, upcoming events, council minutes, and other news that is important to you. |