Mark

Asbridge

,

PhD
Professor, Interim Department Head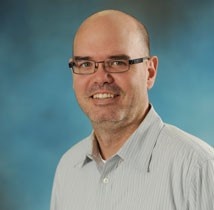 Email:
mark.asbridge@dal.ca
Phone:
902-494-3761
Mailing Address:
Centre for Clinical Research, Room 407, 5790 University Ave, Halifax, Nova Scotia, Canada B3H 1V7

Research Topics:
Addictions
Population health
Injury prevention and control
Health public policy
Road Safety
Children and youth
Education
PhD (University of Toronto)
MA (University of Toronto)
BA Honours (University of Toronto)
Research interests
Dr. Asbridge's substantive interests are in the areas of addictions, public and population health, evaluation research, injury prevention, road safety and public policy. He is particularly interested in the intersection of substance use and various health outcomes, with a special emphasis on young people.
Selected publications
Asbridge, M., Cartwright, J., Wilson, K., Langille, D. (2016). Age of first drink, experiences of drunkenness, and alcohol-related problems in Canadian youth: is early onset bad if you are a moderate drinker? Journal of Studies on Alcohol and Drugs 77(6): 974–979.
Asbridge, M. (2014). Driving After Marijuana Use: The Changing Face of "Impaired" Driving. JAMA Pediatrics.
Wilson, M., Ogilive, R., Langille, D., Asbridge, M. (2018). When parents supply alcohol to their children: Exploring associations with drinking frequency, alcohol-related harms, and the role of parental monitoring. Drug and Alcohol Dependence 183: 141-149.
Asbridge, M., Brubacher, J., Chan, H. (2013). Cell Phone Use and Traffic Crash Risk: A Culpability Analysis. International Journal of Epidemiology 42(1): 259-267.
Asbridge, M., Cartwright, J., Hayden, J. (2012). Acute cannabis consumption and motor vehicle collision risk: A systematic review of observational studies. British Medical Journal 344:e536.
Wilson, M. N., Hayden, J. A., Rhodes, E., Robinson, A., Asbridge, M. (2019). Effectiveness of Prescription Monitoring Programs in Reducing Opioid Prescribing, Dispensing, and Use Outcomes: A Systematic Review. The Journal of Pain, 20(12): 1383-1393.
Smith, N.K., Brubacher, J., Andreou, P., Asbridge, M. (2019) Does the inclusion of vehicle impoundment in provincial short-term administrative driver's license suspension programs reduce total and alcohol-related fatal collisions in Canada? Traffic Injury Prevention, 20(8): 771-776.
Carpino, M., Langille, D., Ilie, G., Asbridge, M. Cannabis-related driving and passenger behaviours among high school students: a cross-sectional study using survey data. CMAJ Open 2020 8: p. E754-E761
Azagba, S., & Asbridge, M. (2019). Age of first use, current marijuana use and driving after use among Canadian high school students. Addictive Behaviors, 90, 329-333.
Selected awards and honours
MADD Canada Professorship in Impaired Driving Research and Prevention
Canadian Institutes of Health New Investigator Award
Network Centres of Excellence (NCE) Post-doctoral Fellowship
The Centre for Addiction and Mental Health - H. David Archibald Graduate Fellowship in Addiction Studies
Teaching
Graduate courses in the Department of Community Health and Epidemiology
CH&E 5010F (CRN 10071) - Epidemiology Principles
CH&E 5000F - Community Health Principles I
CH&E 6042F – Determinants of Health in Human Populations      
IPHE 5100 – A Multidisciplinary Course in Addictions Studies
CH&E 5000F - Population Health       
CH&E 8020 - Epidemiology & Applied Health Research
Undergraduate Medical Education
Component Head, Professional Competencies during Neurosciences
Professional Competencies I
RIM Mentor
Undergraduate courses
SOSA 3148: The Sociology of Addictions: Drugs, Health and Society (in the Sociology Department)