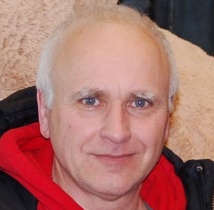 Email:
andrew.stadnyk@dal.ca
Phone:
902-470-8509
Fax:
902-470-7812
Mailing Address:
Mucosal Immunology Research
IWK Health Centre, 8W
5850 University Avenue
Halifax, Nova Scotia, Canada B3K 6R8

Research Topics:
Immunology
Inflammation
Cancer Biology
Cytokines
Epithelial Cell
Colitis
Complement
Anaphylatoxin
Education
BSc Honors, University of Manitoba
PhD, McMaster University
Postdoctoral Training, Seattle Biomedical Research Institute
Research interests
Professor Stadnyk's interests include mucosal inflammatory diseases, particularly of the digestive system.  He has contributed to understanding the processes underlying the inflammatory bowel diseases.  Recently his work has focused on the complement system and colitis, specifically how complement affects the interactions between epithelial cells and the microbes colonizing the intestines.
Selected publications
Jain, U., Cao, Q., Thomas, N.A., Woodruff, T.M., Schwaeble, W.J., Stover, C.M. and Stadnyk, A.W.  Properdin provides protection from Citrobacter rodentium induced intestinal inflammation in a C5a/IL-6 dependent manner.  Journal of Immunology 194:3414-3421, 2015.
Jain, U., Midgen, C.A., Schwaeble, W.J., Stover, C.M. and Stadnyk, A.W. Properdin regulation of complement activation affects colitis in interleukin-10 gene deficient mice. Inflammatory Bowel Diseases 21:1519-1528, 2015.
Kopp, Z., Jain, U., Van Limbergen, J. and Stadnyk, A.W. Do antimicrobial peptides and complement collaborate in the intestinal mucosa? Invited review: Frontiers in Immunology 6:17, 2015.
Jain, U., Otley, A.R., Van Limbergen, J. and Stadnyk, A.W. Complement and inflammatory bowel diseases. Invited review: Inflammatory Bowel Diseases 20:1628-1637, 2014.
Selected awards and honours
IWK Health Centre Board of Directors: IWK Research Award 2013
Crohn's and Colitis Foundation of Canada: Research Leadership Award 2010
Other interests and achievements
actively engages the lay public in discussions of science and scientific achievements

recognized in 2014 as a finalist in Halifax's Discovery Centre "Science Champion" competition
local collaborations: models of infectious colitis, contribution of IL-17 receptors in colon cancer;  colonization of complement deficient mice following colitis; lung epithelial cell/mast cell interactions in P. aeruginosa and Cystic Fibrosis
national collaboration: National oversight committee member of the Michael J. Howorth Inflammatory Bowel Disease (IBD) Genetic, Environmental, and Microbial (GEM) Project: http://www.gemproject.ca
international collaborations: Dr. Cordula Stover, University of Leicester, properdin and colitis; Dr. Trent Woodruff, University of Queensland, C5a and colitis.