David W.
Hoskin
Professor Emeritus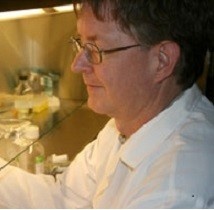 Email:
d.w.hoskin@dal.ca
Phone:
902-494-6509
Fax:
902-494-5125
Mailing Address:
Department of Microbiology and Immunology
Dalhousie University
Sir Charles Tupper Medical Building, Room 7D1
5850 College Street
PO Box 15000
Halifax Nova Scotia Canada B3H 4R2

Research Topics:
Cancer Biology
Immunology
Inflammation
Antimicrobial Peptides
Iron Metabolism
Natural Products
Education
BSc, McGill University
PhD, McGill University
Postdoctoral Training, Samuel Lunenfeld Research Institute, University of Toronto
Research interests
Professor Hoskin's research interests include the anti-cancer and anti-inflammatory potential of iron chelating agents, antimicrobial peptides, and phytochemicals found in common spices, fruits, and vegetables; and the manipulation of T cell signal transduction using natural source compounds and other novel agents for cancer control. His work is geared towards developing new treatments for breast cancer and other common cancers.
Selected publications
For a full listing of Dr. David Hoskin's publications, click here.
 
A.L. Greenshields, T.G. Shepherd, and D.W. Hoskin. 2017. Contribution of reactive oxygen species to ovarian cancer cell growth arrest and killing by the anti-malarial drug artesunate. Mol. Carcinog. 56:75-93.
M.R. Power Coombs, M.E.  Harrison, and D.W. Hoskin. 2016. Apigenin inhibits the inducible expression of programmed death ligand 1 by human and mouse mammary carcinoma cells. Cancer Lett. 380:424-433.
W. Fernando, M. Power Coombs, D.W. Hoskin, and H.P.V. Rupasinghe. 2016. Docosahexaenoic acid acylated-phloridzin, a novel polyphenol fatty acid ester derivative, is cytotoxic to breast cancer cells. Carcinogenesis 37:1004-1013.
A.L. Greenshields, C.D. Doucette, K.M. Sutton, L. Madera, H. Annan, P.B. Yaffe, A. Knickle, Z. Dong, and D.W. Hoskin. 2015. Piperine inhibits the growth and motility of triple-negative breast cancer cells. Cancer Lett. 357:129-140.
Selected awards and honours
Beatrice Hunter Cancer Research Institute Honorary Membership
David T. Jannigan Teaching Award (Department of Pathology, 2010)
Distinguished Service Award, Faculty of Graduate Studies, Dalhousie University
Canadian Breast Cancer Foundation - Atlantic Region Endowed Chair in Breast Cancer Research
Educator of the Year Award (Department of Microbiology & Immunology, 2002)
Teaching
Memberships/Services and Activities
Senior Scientist -Beatrice Hunter Cancer Research Institute (Honorary Membership)
Member – American Association for Cancer Research
Member – Editorial Board of Cancer Letters
Office hours
Please make an appointment