The Department of Pathology is located in Mi'kma'ki, the ancestral and unceded territory of the Mi'kmaq. We are all Treaty people.
 
2020 Department of Pathology Annual Report
We are pleased to share our inaugural 2020 Department of Pathology Annual Report which highlights a few of the exciting clinical, education and research initiatives happening in our Department as well as just a few of the many talented people who make it happen. 
Developing knowledge
In the Department of Pathology, our researchers are using top-notch equipment and resources to further their research—and yours.
A lot of everything
Whether you're interested in studying for a master's degree or making use of our pathology services, Dalhousie's Department of Pathology can help.
Pathology News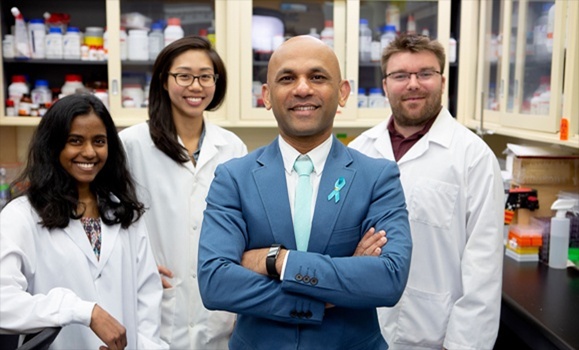 The latest from the world of the Dalhousie Faculty of Medicine's Department of Pathology.