Privacy and Professionalism Talk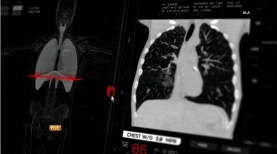 Privacy officers Victoria Apold, Karen Hornberger and Alison Shea will address the challenges and importance of balancing the requirements of PHIA in medical education. Learn more.
Radiology Research Day
This year's Research Day event is scheduled for Thursday, May 11, 2017 at the Atlantica Hotel Halifax. Research Day is the highlight of our academic calendar. Learn more.
Rosalind Gerson wins RSNA award
Dalhousie Med II student Rosalind Gerson has won the prestigious RSNA Research & Education Foundation Research Medical Student Grant for her proposal. Learn more.