Research
Making discoveries that matter
Our radiologists, scientists and trainees are engaged in cutting-edge research with focus on:
Innovation and translation

Image guided intervention

Population health and screening

Evaluation, education and ethics
Our research is powered by state-of-the-art infrastructure for preclinical and clinical imaging, including high-field MRI, MEG, PET/CT and interventional facilities.   
Work with us
Our researchers are experts in medical physics, diagnostic imaging and intervention, biostatistics and epidemiology.  We thrive on collaboration.
Research News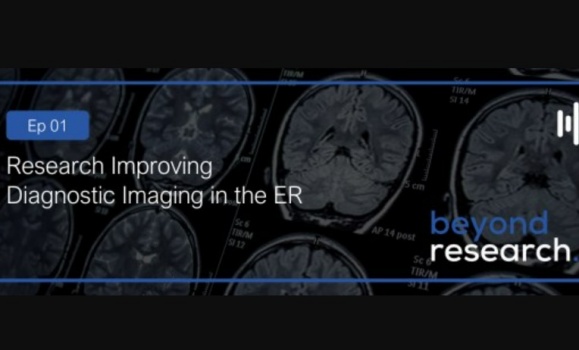 Neuroradiology, BIOTIC, Research
–
Radiology Research Day 2023!
Department Head Dr. James Clarke and invited lecturer Dr. Bruce Forster
Award winners: G. Photopoulos, D. Wilson, K. Brewer, W. Limaye, K. O'Neill (Not pictured: A. Fenwick)
Thank you to everyone who supported this year's Research Day! This was our first year with a hybrid in-person and virtual meeting. 
Special thanks to the Campbell lecturer, Dr. Bruce Forster, our presentation judges (Prof. Mo Abdolell, Dr. Bruce Forster, Dr. Kristin Greenlaw, and Dr. Mareen Kraus), and all of our presenters!
Research Day began early with a special Research Day Grand Rounds lecture given by Dr. Forster (​​​​​​​Tokyo Teachings: Medical Imaging and Athlete Care at the Tokyo 2020 Olympic Games), followed by a resident teaching session with Dr. Forster.
Department research was presented through the afternoon, with presentations from radiology residents, other trainees supervised by radiology faculty, and faculty members. The afternoon closed with an engaging Dr. John E. Campbell Lecture given by Dr. Bruce Forster (Is Choosing Wisely for Medical Imaging a Wise Choice?).