East Coast Living
Make the Maritimes your Home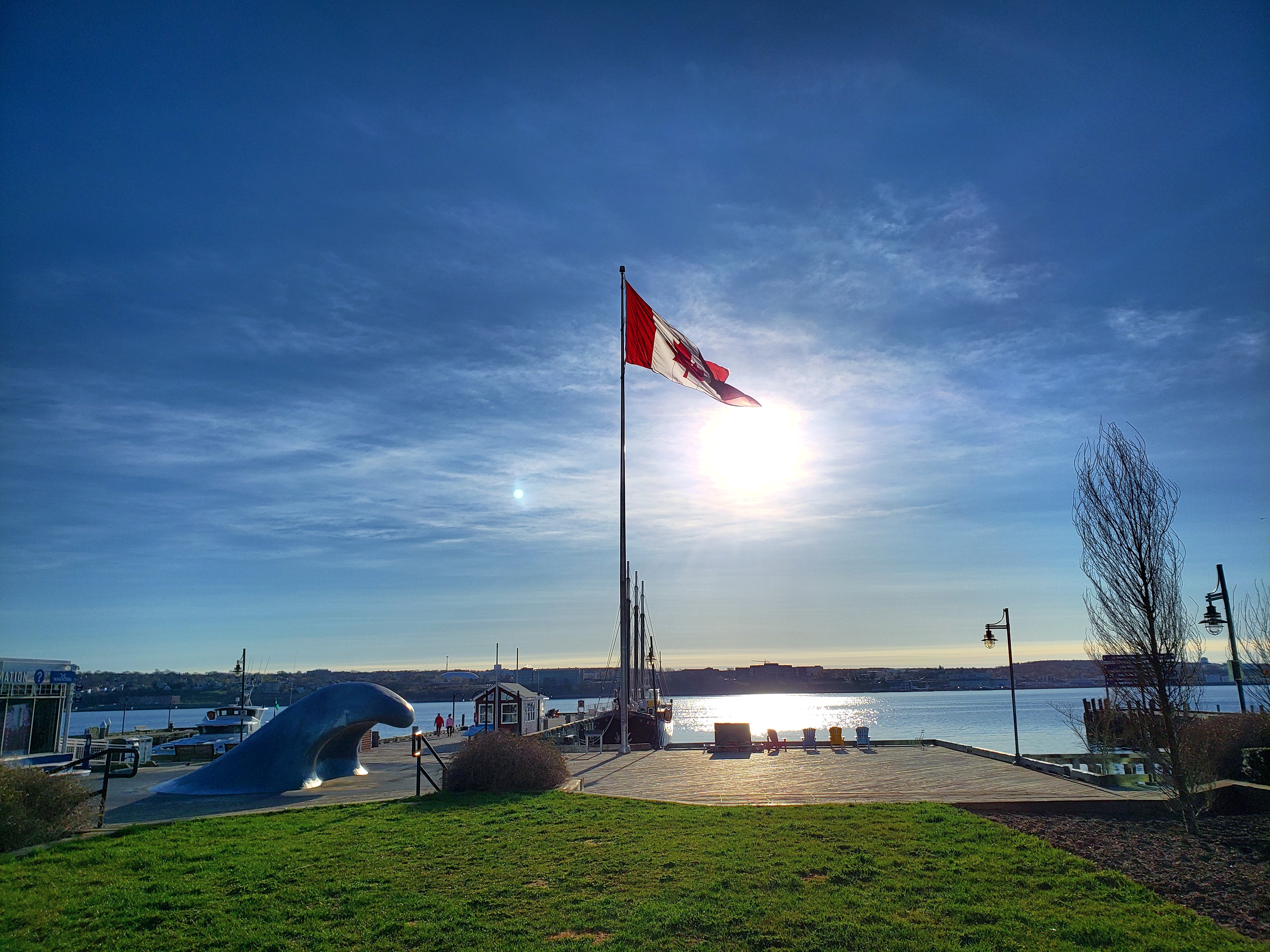 Downtown Halifax waterfront
Experience the small city charm Halifax has to offer. Joining the Dalhousie Department of Diagnostic Radiology means setting up a home in the Nova Scotia capital city, known for its scenic ocean views, plenty of delicious seafood (and donairs – a local tradition) and a lively arts and music scene. A small city means an easy commute between the main hospital sites of the Halifax Infirmary, Victoria General and IWK Health Centre, as well as quick access to the main highways to take those weekend road trips to experience everything the East Coast has to offer.
That small city charm extends to our neighboring Maritime Provinces. Our residents spend dedicated time in Saint John, New Brunswick, another seaport city where you can experience history, the famous Bay of Fundy tides and an active arts and culture sector.
Find out more here:
Don't take our word for it - check out what our residenst had to say:
***What do you like about living in Halifax?***
As an R1, I've only just moved to Halifax in July and so only know "COVID-19 Halifax." Despite this, Halifax is a beautiful waterfront city, with a great food scene, and plenty of activities. I feel it has all the amenities of a big city, but without the hustle-and-bustle. - Dr. Jessica Dobson, PGY1
Halifax is a great place to live. It's big enough that you feel like you're in a city and it has all the amenities of a city (like a great food scene), but it's not overwhelming. I love that I can always walk to work, and don't have to drive 30 minutes when I switch rotations to another hospital. It's also great because if you want to get out of the city, you can easily get somewhere else in 30 minutes to an hour, whether you're looking for hiking trails, a beach or a winery to visit. - Dr. Morgan Lawley, PGY1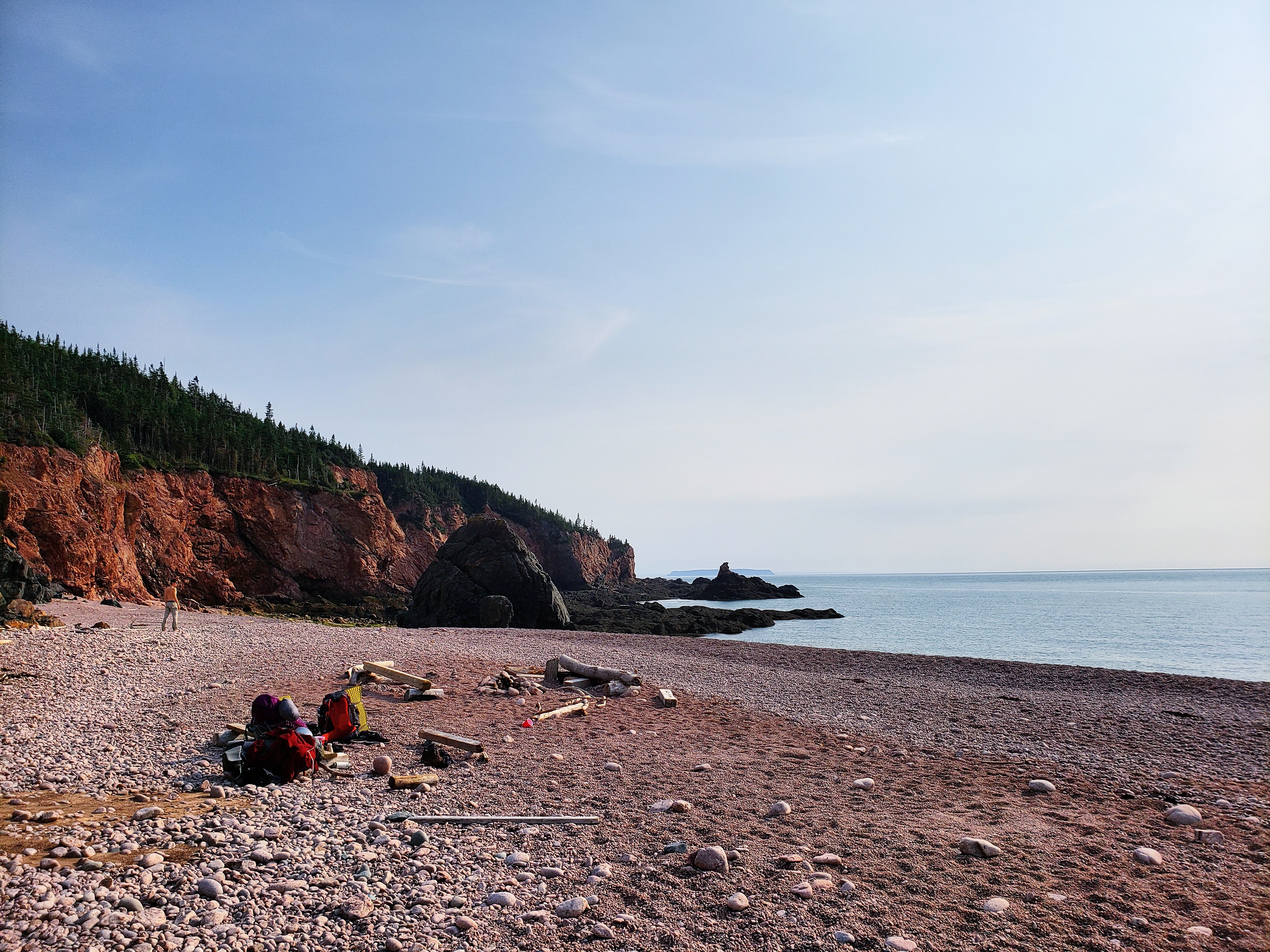 Halifax is an amazing place to live. The food scene is excellent and probably my favorite part about living here. Also Halifax has all of the amenities that you would see in a larger city but doesn't feel like a big city. Everyone is friendly and of course being on the ocean is a plus. - Dr. Curtis Black, PGY2
Everything is within 20-minutes. Hospitals, sports and fitness facilities, restaurants, parks, Costco, etc...what more do you need? This convenience is conducive to maintaining a work-life balance. - Dr. Andrew Fenwick, PGY2
Small walkable city, friendly population, lots to do outdoors, great restaurants. - Dr. Lauren Kiri, PGY2
Halifax is small but is growing, both in terms of diversity and things to do! Beaches, hikes, and many outdoor activities are a short drive away, with cultural events nearby. The variety in food options is also expanding- always a bonus! - Dr. Warda Limaye, PGY2
Having grown up on the east coast, I feel right at home with the comparatively "laid back" nature of Halifax.  In addition, as a resident, your money goes much further in Halifax than it would in one of the bigger cities in Canada (e.g. for Rent).  Halifax is also a very walkable city.  The three main hospitals you'll work at are located only a 5-10 minute walk away from the downtown core. - Anonymous, PGY3
Halifax is a vibrant medium size city that attracts festivals, concerts and events to Atlantic Canada. There is amazing cuisine throughout a city that is easy to get around in and provides lots of accommodation options for residents.  A short drive from the city lands you in extremely scenic landscapes with lots to explore in parks, hikes and charming towns around the Maritimes. - Dr. Ian MacDonald, PGY4
It has the culture of a small town but all the amenities of a big city. There are tons of incredible restaurants and trendy cocktail bars but you still get to have friendly chats with complete strangers if you decide to wander through Point Pleasant Park (which is gorgeous by the way). - Dr. Max LeBlanc, PGY3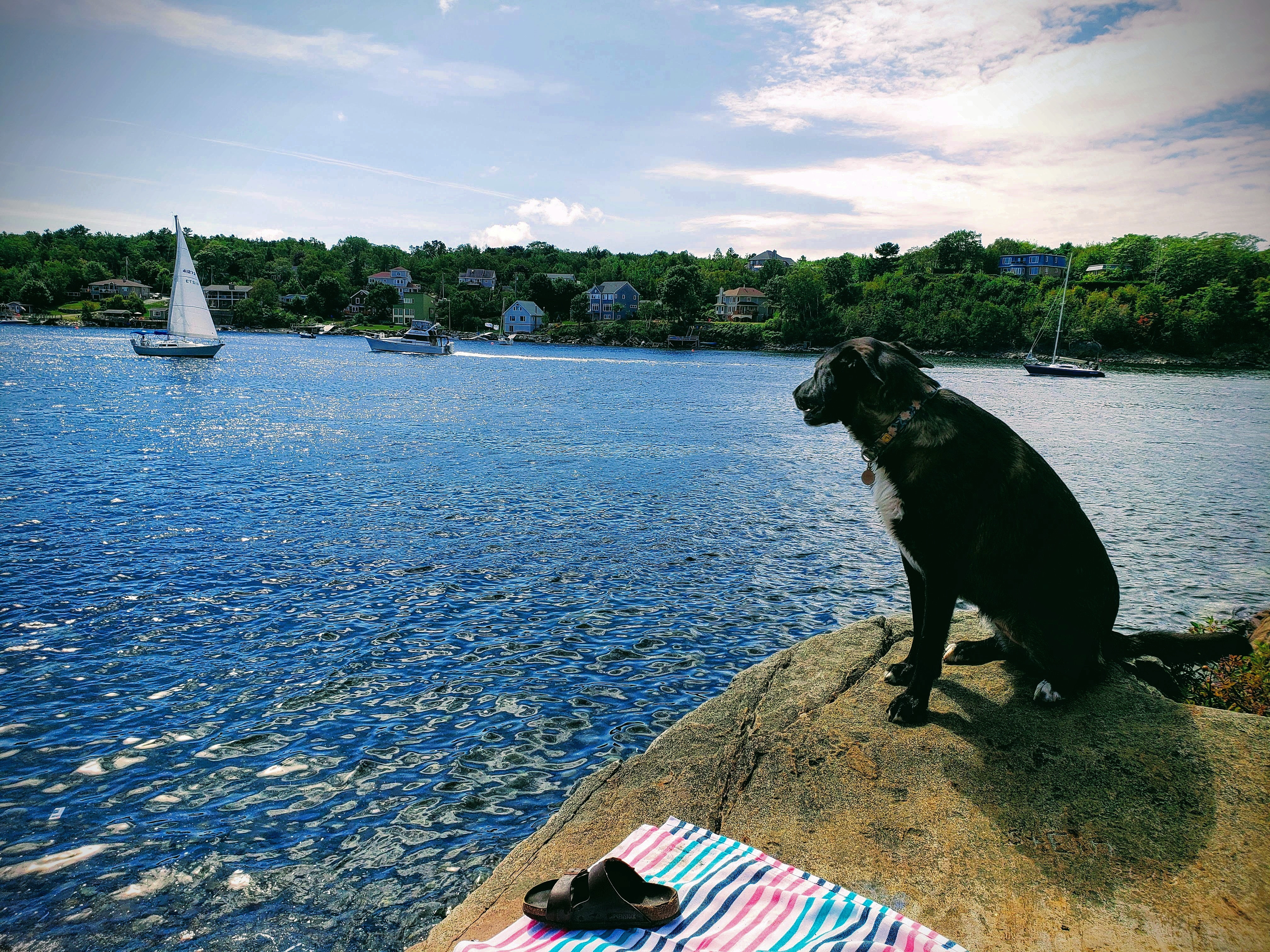 Point Pleasant Park
***What are some of your favorite activities to do in Halifax, Nova Scotia and the Maritimes?***
In Halifax, my favourite things are to seek out new restaurants and craft breweries. I love that there are many places with rich culture that are close enough for a day trip around Nova Scotia: my favourite so far is Lunenburg. I am a Maritimer from Saint John, New Brunswick, so will always tout the things you can do there as you're "driving through." - Dr. Jessica Dobson, PGY1
A few of my favourite activities include heading to the beach (there's lots around for an easy day trip), going golfing (also an abundance, with some very impressive courses in Nova Scotia, and the maritimes in general), as well as walks along the waterfront or through the Public Gardens, and going for a run in Point Pleasant Park. - Dr. Morgan Lawley, PGY1
Running: Halifax has a plethora of fantastic running routes. My go to is Point Pleasant Park by the water. We also have a great running event called the Bluenose Marathon every year that has 5/10/21/42K races and is a fun goal to work towards participating in every May.
Eating: Our food scene in Halifax is pretty unbeatable. We have everything from Parisian style bakeries like LF bakery, to delicious comfort food and creative cocktails at Julep, to fine dining at Bicycle Thief. We also have incredible outdoor dining at restaurants along the boardwalk, namely Bishop's Landing.
Hiking: If you have a dog, they will love it here! Long lake, Prospect (pictured below) and Duncan's cove are just a few of the best hiking spots around Halifax. - Anonymous, PGY1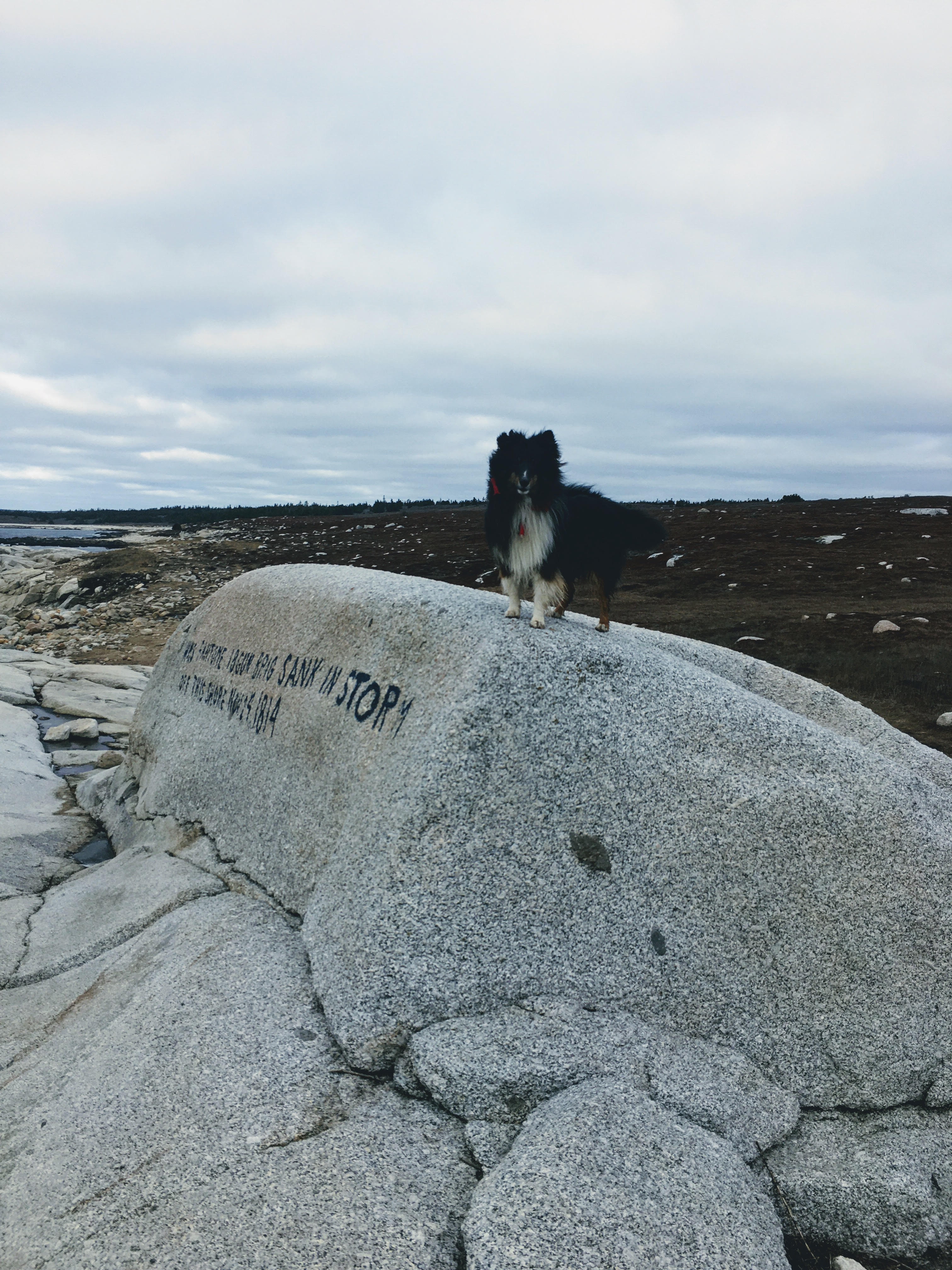 Long Lake, Prospect
One of the great things about living in Halifax is how close you are to everything. There are lots of beautiful beaches nearby, you are only a short drive from the valley and their wineries, and there are lots of National and Provincial parks to explore. - Dr. Curtis Black, PGY2
Go for hikes, stroll the waterfront, eat-out, hit the vineyards, go to the beach! - Dr. Lauren Kiri, PGY2
This region offers a lot of options for outdoor activities. However, I enjoy the local music scene, from local bands to Symphony Nova Scotia.  In the summer, the outdoor food scene is a great way to relax and bond with your fellow residents. There are many local parks in Halifax, and I love exploring them when I take my dog for a walk. Always check out the Cabot Trail in the fall, and hanging out on a beach in PEI (in the summer) is a great way to explore the Maritimes. - Dr. Warda Limaye, PGY2
Burger week is something that it seems like the whole city goes crazy for. Creates a fun atmosphere to explore the city and try new cuisine. The Celtic Colours International Festival in Cape Breton combines some of the some of the most beautiful scenery in the country with a healthy dose of Maritime hospitality. It is a truly unique experience. There is nothing like exploring the Maritimes, in particular in the summer. Hiking in the Cape Breton Highlands or golfing at one of the top 10 courses in the world (Cabot Cliffs), there are memorable experiences for everyone. - Dr. Ian MacDonald, PGY4
The restaurant, cocktail, and craft beer scene in Halifax is amazing (but obviously somewhat limited at the moment due to COVID).  For nature buffs, you can drive 15 minutes in any direction from Halifax and stumble upon great hiking trails etc. - Anonymous, PGY3
Well, we have a dog and now a 1 year old so we're very into going hiking and playing outdoors. There are tons of beautiful hiking trails and lakes all of which you can get to in less than 20 min drive. Not to mention all of the other beautiful places you can get to if you care to venture a bit further. - Dr. Max LeBlanc, PGY3