Unravelling neural circuits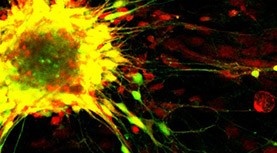 Researchers in the Motor Control Lab are unravelling the mysteries of human movement. They're using sophisticated techniques to explore the structure and function of the complex neural circuits in the brain and spinal cord that initiate and control movement.
Latest News
Getting a grip on hand function
Dr. Rob Brownstone and postdoctoral fellow Dr. Tuan Bui have identified the spinal cord circuit that controls the hand's ability to grasp.

Lab PI named Canada Research Chair
Motor Control Lab principal investigator Dr. Rob Brownstone -- a neuroscientist and neurosurgeon at Dalhousie University in Halifax, NS -- has been awarded a $1.4 million Tier 1 Canada Research Chair in Spinal Cord Circuits.

View More
Spacious new facilities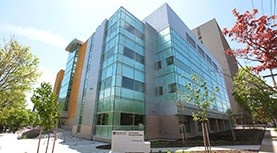 The Motor Control Lab is located in the Life Sciences Research Institute, a bright and spacious new building featuring well-equipped labs, state-of-the-art core research facilities, and the latest in green materials and ultra-efficient lighting, heating and ventilation systems.