Focus Area 1: Building on Excellence in Education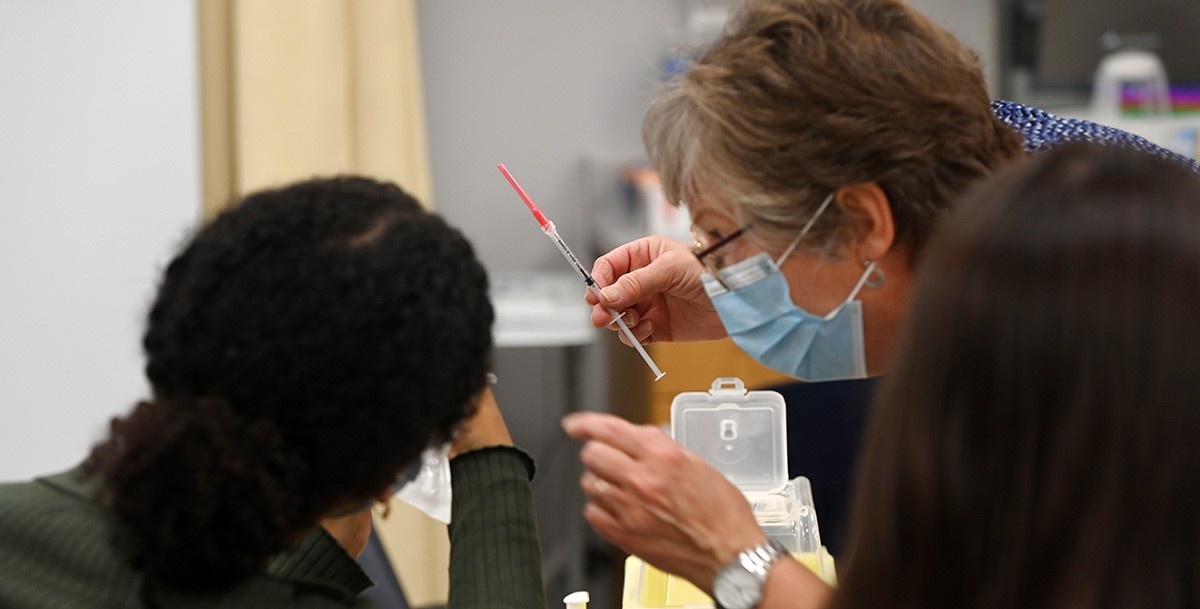 We will build on excellence in education by:
1. Graduate and Postdoctoral Training: 
Continuing to provide high quality research training opportunities for the leading scientists of tomorrow.
Showcase and celebrate graduate students and postdoctoral fellows.

Enhance orientation for graduate students and postdoctoral fellows.

Give appropriate attention to wellness, including mental health issues.

Devise strategies to support financial stability of graduate students.

Strengthen administrative resources including space.

Structure and review graduate student curriculum to provide high quality core offerings across departments and programs.

Ensure curriculum provides training to prepare graduate students for employment opportunities beyond academia.

Enhance graduate student engagement and opportunities in innovation.

Facilitate collaborative opportunities for graduate student between the Faculty of Medicine and the health authorities.

Facilitate enrollment of equity-deserving groups, including Black and Indigenous students, in graduate programs through BMedSci and other undergraduate program initiatives.

Engage the assistance of graduate students to encourage local youth to pursue a career in discovery science at Dalhousie.

Development of a professional development program to promote teaching excellence among PhD faculty.


Recognize excellence in graduate student education teaching and programs.
2. Education Scholarship: 
Advancing higher learning by producing scholarly material that reflects the innovation in education at the Faculty of Medicine.
Attract and retain faculty who are skilled educators.


Develop a community of scholars to facilitate and enhance education.


Facilitate the presentation of faculty innovations in education.


Encourage scholarly projects related to innovations in curriculum, curriculum delivery and assessment, especially in the distributed environment.


Continue to lead and participate in international and national education research and other scholarly activities, particularly in targeted focus areas.
3. Optimizing Training Capacity in Distributed Environments: 
Providing research and medical education opportunities across the Maritimes.  
Work with regional health authorities and other stakeholders to facilitate clinical training for undergraduate and postgraduate learners in communities large and small.


Ensure distributed learning environment expansion is carried out in a planned coordinated manner.


Integrate medical education as a core activity of physicians practicing in the Maritimes.


Ensure adequate faculty recruitment and development.


Ensure appropriate, affordable housing for students and residents in communities.


Ensure appropriate learning environments for students and residents are free from intimidation and harassment.


Ensure appropriate teaching space for learners in community hospitals and offices.


Create a space for distributed faculty and staff to contribute, collaborate and lead Faculty of Medicine initiatives.


Expand Longitudinal Integrated Clerkships and distributed residencies.


Promote and encourage distributed undergraduate and postgraduate electives.


Involve distributed faculty in curriculum leadership roles.


Utilize IT resources to enhance curriculum delivery.


Support and facilitate the connection of Dalhousie Faculty of Medicine graduate students and postdoctoral fellows irrespective of the campus on which they work.